It is no secret that the world is currently facing a global pandemic. Women everywhere are forced to stay indoors, restricted to their laptops, houses, and building complexes. While there is plenty of time to Netflix and chill, there is also not enough physical activity. Not to mention the mental stress and anxiety that comes with the Coronavirus situation. Research says that women have a higher chance of internalizing disorders. With women more prone to mental health issues, hormonal imbalances in their bodies are at their peak in times.
Do you know what happens when your hormones imbalanced? You gain weight. Women may gain a little bit of weight or a lot. However, an imbalanced Body Mass Index does more harm to your body than good.
If you continue reading this, you have probably put on a few extra pounds during the lockdown. Trust us when we say this- you are not the only one. It's been a while, and you can't remember the last time when you hit the gym or went for a short stroll. Even if you squeeze in some exercise, it doesn't seem to make much of a difference.
It is no secret that diet plays an integral role in managing your weight. Experts believe that the role of diet in weight loss is about 60%. It is just the remaining 40% that depends on working out.
Numerous women opt for weight loss pills to enhance the impact of exercise and dieting, leading to weight loss. Some of these pills work wonders, but they often come with harmful side effects attached.
If you do not wish to waste your money on pills that could potentially cause harm to you and your body, why not try something natural? Nature has the solution to all your woes. It comes in the form of Ashwagandha. Have you ever heard of Ashwagandha? It is an Ayurvedic herb that serves as an answer to all your weight loss problems!
Also read: Best and easy yoga postures for weight loss
So how must one use Ashwagandha for weight loss? Is it effective? Read on to find out all you need to know about Ashwagandha for weight loss.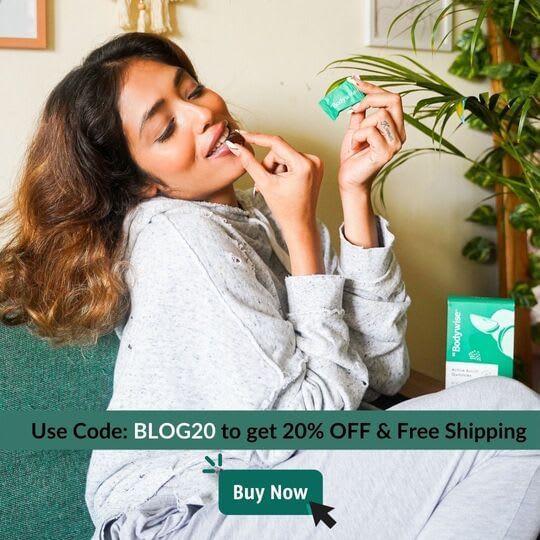 What is Ashwagandha?
Ashwagandha is a popular Ayurvedic plant native to India, the Middle East, and certain parts of Africa. It is also known as Indian ginseng or winter cherry. Ashwagandha is an age-old medicinal herb used in Ayurveda and Homoeopathy and African medicine, Unani medicine, and Siddha medicine.
Ashwagandha is famous for curing countless health issues like anxiety and stress, depression, arthritis, insomnia, neurodegenerative disorders, etc. Recently, many studies have emerged, showing the effectiveness of Ashwagandha in weight loss.
Can We use Ashwagandha for Weight Loss?
Yes, Ashwagandha extracts are incredibly beneficial for women who want to lose weight. Ashwagandha is jam-packed with antioxidants that aid the weight loss process. Moreover, it boosts your immune system and redirects all your energy to burn fat.
Women also use honey for weight loss to assist them through this process.
But how does Ashwagandha for weight loss function? Read on to find out how we addressed this question in detail.
What are Ashwagandha Benefits for Weight Loss?
It would help if you remembered that Ashwagandha does not have any direct action on weight loss. That does not mean Ashwagandha doesn't assist with weight loss. It can most definitely help you shed fat. Here are some significant Ashwagandha benefits for women that aid weight loss:
Ashwagandha Boosts Immunity
Many women also opt for Jowar for weight loss or Sabja seeds for weight loss to help them on their fat-burning journey. Both these seeds have proved beneficial in assisting weight management in the past.
Your immune system makes sure that your body is capable of ward off dangerous infections and diseases. But how is your immune system linked to weight loss? Have you ever thought about it? If your immune system is weak, a significant part of your bodily functions are devoted to keeping infections and diseases out of your way. As a result, there is not much energy dedicated to the fat-burning process, and you take longer to lose weight.
Ashwagandha is responsible for boosting your immunity levels so that your body's energy is redirected to the process of weight loss.
Ashwagandha Enhances Metabolism
Ashwagandha's high antioxidant content plays a crucial part in decreasing inflammation in the body and triggering its metabolism. This automatically burns body fat, and your weight drops.
Ashwagandha As A Stress Buster
Women can be stressed about many bodily issues. An irregular period cycle, acne, pimples, and bloating are only some of their concerns. The common factor of weight gain is stress and high cortisol levels.
Try teas for weight loss that are great stress-busters and anxiety killers as well.
Did you know? Cortisol is also responsible for increasing your cravings and rate of hunger? This could very well be the reason that you binge eat.
Ashwagandha alleviates stress and helps minimize the impact of cortisol on your body. This curbs your appetite and indirectly helps in weight loss.
Ashwagandha Improves Sleep Quality
High amounts of stress lead to insomnia or an improper sleep cycle. Ashwagandha helps to elevate sleep quality and minimize anxiety levels as well. Once cortisol levels are reduced, this helps to lose weight.
A disturbed sleeping pattern can also increase stress causing a hormonal imbalance in your body that results in weight gain.
Ashwagandha As An Energy Booster
One of Ashwagandha's main qualities is that it acts as an effective energy booster for women. Rich in iron, it enhances blood circulation. It has an impact on hormones secreted by the adrenal gland. This helps minimize the effect of cortisol on the body- a vital need for the female nervous system.
Moreover, an energy booster also means Ashwagandha keeps you active and on your toes for the times you choose to work out.
Ashwagandha Helps Hypothyroidism
Why is this necessary to note?
Hypothyroidism is a condition that decreases the synthesis of thyroid hormones. These thyroid hormones are directly related to the BMR or Basal Metabolic Rate.
A low thyroid hormone implies lower BMR that is indicative of excessive weight gain. However, studies have shown that consuming about 600mg of Ashwagandha for eight weeks daily improved their weight gain issues.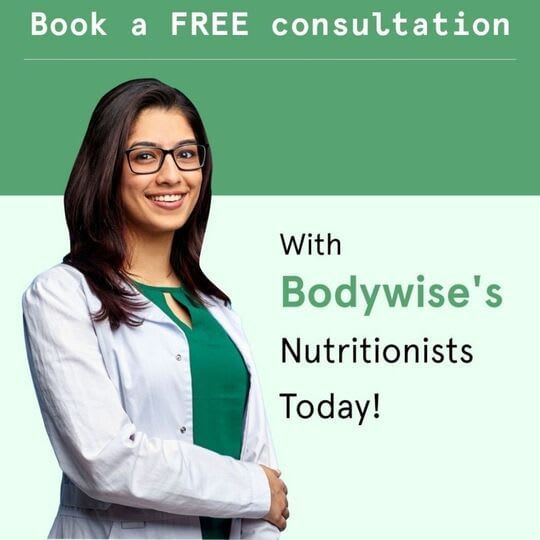 How to Use Ashwagandha for Weight Loss?
Ashwagandha has an astringent taste that can make consuming it raw quite difficult. Hence, women often choose to drink it with milk, ghee, or water to make it go down easier. Moreover, adding these peripheral ingredients also adds nutritional value to the Ashwagandha mixture.
Ashwagandha is available in capsules, tablets, powder, and liquid extract forms. However, Ashwagandha leaves are also used to assist with weight loss. Read on to find out how:
How to Use Ashwagandha Leaves for Weight Loss?
Pluck a bunch of Ashwagandha leaves
Rinse them thoroughly so that they are clean for use.
Now arrange Ashwagandha leaves on a tray and let them dry in the sun. This process should last about 3-4 days for the best results.
Once these leaves are dry, they will be easy to grind, and that is precisely what the next step is!
After grinding them into a fine mixture, add 1/2 tsp of freshly powdered Ashwagandha leaves to a cup of warm water or milk. Consume this mixture twice a day daily.
Feel free to add some honey to the powdered Ashwagandha leaves for an improved taste and assistance in weight loss.
Adding cardamom powder is also a good idea since it increases metabolism that helps boost weight loss.
Moreover, Moringa leaves for weight loss is also a great option to consider.
How to use Ashwagandha Churna (Powder) for Weight Loss?
Read on to know how to use Ashwagandha Churna for weight loss among women:
Take Ashwagandha Powder with Water for Weight Loss
Add 1 tsp of Ashwagandha powder to a glass of hot water.
Let it simmer for about 10 minutes.
This ensures that the beneficial nutrients are released into the water as well.
Stir the mixture
Consume this 1-2 times every day
Take Ashwagandha Powder with Milk for Weight Loss
Take a glass of milk in a saucepan and mix it with cardamom and cinnamon
Boil this and add 1 tsp of Ashwagandha powder, a pinch of nutmeg, or Jaiphal powder and let it simmer.
Cinnamon and cardamom are used to enhance taste, improve digestion and increase metabolism.
Have this recipe with milk twice every day, after meals, to assist weight loss.
Take Ashwagandha powder for Weight Loss with Pure Ghee
Put 2-3 tsp of Ashwagandha powder in a cup along with water, in a saucepan
Heat it on a medium flame till the mixture reduces to a quarter
It has to cool only under room temperature while you use a cotton cloth to filter it out
Take this water in a pan and add organic ghee to the mixture
How to Take Ashwagandha Tablets for Weight Loss?
Take 1-2 Ashwagandha tablets and swallow them with water
Take this twice every day, after meals or as recommended by your doctor
Also, confirm with a doctor on the dosage to see effective results
Also read: How weight loss among women works
The advice that is offered here should not be mistaken or substituted with guidance from an expert or medical professional. Make sure to consult someone with years of experience in this particular field before making alterations to your diet and fitness regimes.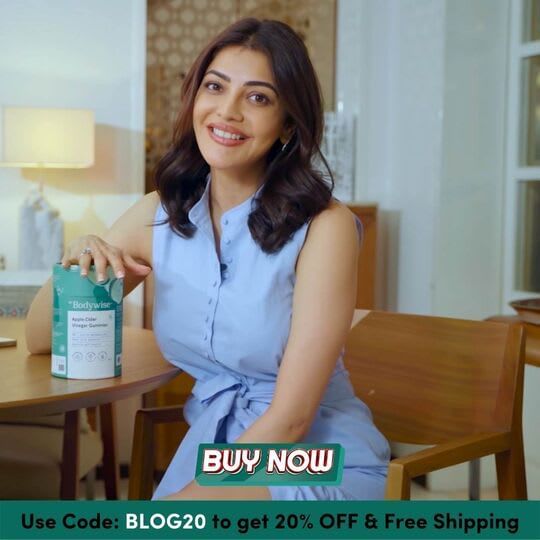 FAQs
Can Ashwagandha be used as a weight gain supplement?
Yes, Ashwagandha can surprisingly also be employed as a weight-loss supplement as it helps increase muscle mass, strength and burn unwanted fat among women.
Can I use Ashwagandha and Shatavari for weight loss?
Ashwagandha and Shatavari for weight loss can be used together. The flavonoids in Shatavari help your body burn fat quicker. Ashwagandha's antioxidant properties help prevent the factors that hinder you from losing weight. How do you go about this? Mix 1/2 tsp Ashwagandha powder with 1/4-1/2 tsp of Shatavari powder, and then add a glass of milk. Take this mixture twice daily, especially after meals or as recommended by your practitioner.
How to Use Ashwagandha Root Powder for weight loss?
Mix 1/2-1 tsp of Ashwagandha root powder with a cup of warm milk or water
Feel free to throw in 1tsp of organic honey or jaggery for the sake of taste
Consume this mixture twice a day daily or as recommended by an expert who knows your case.
References