What is Ratanjot?
Ratanjot, also known as Alkanet Root" is a spice found in Indian foods- to add flavor (to tandoori chicken!) and used as a natural food color. Ratanjot roots have medicinal properties and are used to cure wounds, fever, and diseases, while Ratanjot oil is popularly used as hair oil.
Known as a Physic nut in English and scientifically known as 'Alkanna tincoria', Ratanjot is an Ayurvedic plant found in North Indian hills and the Mediterranean region.
Ratanjot Benefits: What are the Different Ratanjot Benefits?
1. Ratanjot for Skin
Ratanjot or Alkanet root has anti-inflammatory properties, and you can use them for skin clearing and healing.  Ratanjot helps protect your skin from a skin infection, inflammation and even treats burn scars. It is widely used in various face masks, and other skin products for healing burn scars due to its natural anti-inflammatory properties and cooling effect to absorb heat out of the skin. This is one of the major Ratanjot benefits for skin.
Also Read: How eggs benefit your skin?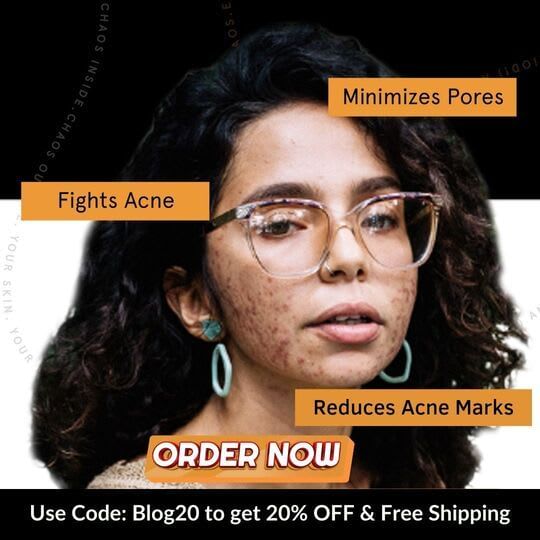 2. Ratanjot for Cardiac Health
Ratanjot helps foster good immunological and cardiac health. The various compounds in Ratanjot cleanse the bloodstreams from multiple toxins and poisonous elements. This helps improve the heart's health and function and even boosts blood circulation.
3. Ratanjot for Sleeping Disorders
According to traditional medicine experts, the essential Ratanjot oil extracted from Alkanet roots helps tackle insomnia and other sleeping disorders. Experts suggest applying Ratanjot oil on the head and around the nose area as they help you relax and calm yourself, thus improving your sleep quality.
Also Read: How can you tackle sleeping disorder caused by PCOS?
4. Ratanjot for fever and headaches
Ratanjot is beneficial in reducing the feeling of fever and headaches. The antioxidants and anti-inflammatory substances in Ratanjot have a cooling and calming effect on the body, and therefore, it aids in the recovery processes. It helps induce sweating and can thus help bring down your body temperature during fever.
Also Read: L'theanine for calmness
5. Ratanjot for Hair
There are several benefits of Ratanjot for hair.  Ratanjot or Alkanet can act as a natural dye for your hair. It helps restore and strengthen your hair from the roots. You can use Ratanjot powder for grey hair, as it provides natural color to hair. Ratanjot oil extracted from the roots can address various hair problems such as profuse hair fall, grey hair and avoid symptoms of baldness.
Also Read: 5 ayurvedic oils for your hair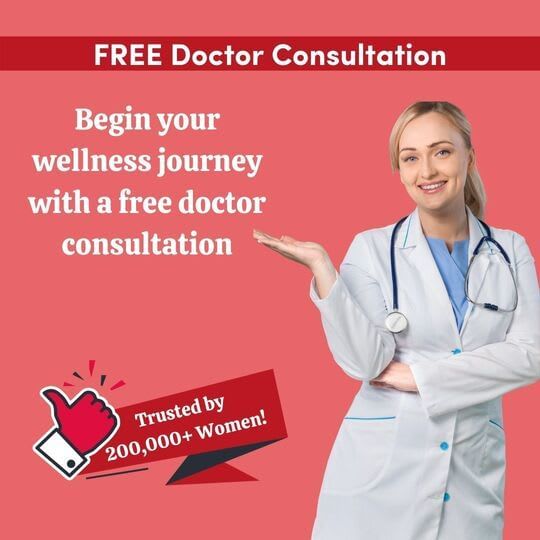 Ratanjot Uses: What are the Top Uses of Ratanjot
Like other herbal plants, Ratanjot is a multipurpose "jadibooti", wherein the majority of the Ratanjot plant parts are of immense utility. Here are the top Ratanjot uses as a powerful Ayurvedic herb.
1. Ratanjot's Use as Natural Colorant/Dye
Ratanjot fruit changes from a raw green to yellow and becomes a ripened blackish substance which you can use as a natural dye. That is why Ratanjot is also known as dyer's Alkanet for its characteristic red pigment. This plant is a clear winner from being used as a food dye in different cuisines to adding the classic tinge to rosewood, fabrics, and cosmetics- rouge, lipsticks, or balms.
2. Ratanjot's Use as Anti-inflammatory, Anti-viral, Anti-bacterial, Anti-aging & Anti-oxidant Cure
The roots of Ratanjot are an incredible source of anti-inflammatory, anti-bacterial, anti-viral, anti-aging, and anti-oxidant properties. This is essentially because they contain "good chemicals" like flavonoids, naphthoquinone, alkannin, and shikonin. According to Acharya Balakrishna, you can use Ratanjot for Virechana( induced purging for cleansing of Pitta via rectum) and Vamana( medical emesis/vomiting) to treat fever and cough.
Ratanjot Uses for Stomach-related Problems
Ratanjot seeds are consumed by the natives of Himalayan villages regularly. However, one needs to be cautious of its intake. Half or one Ratanjot seed a day is beneficial, especially for digestive problems. Three or more can induce nausea and even diarrhea. Though the herb is not poisonous, you should carefully monitor its consumption. Large quantities do more harm than good, just like most things in life. So, always consult with a doctor before on the dosage. You can use Ratanjot seeds to treat constipation and bundled-up intestines, which usually need surgical treatment when serious.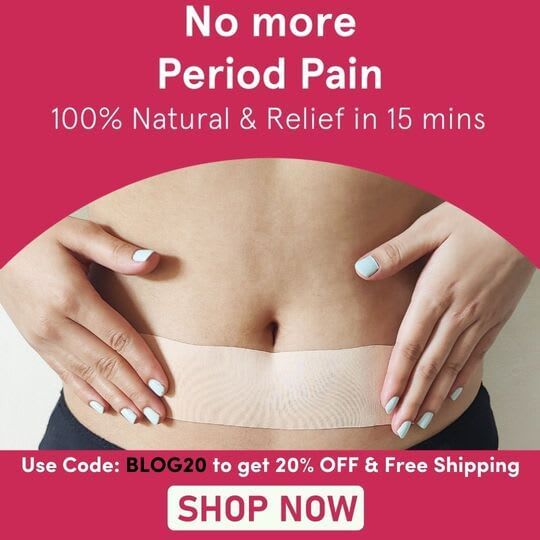 Ratanjot Oil Uses as a Holy Grail
When Ratanjot oil extract is mixed in other solvents, it can do wonders. It is excellent for treating arthritis pain and skin conditions like acute dermatitis, cold sores, eczema. In other words, Ratanjot's use is hugely underrated, but this skin-friendly ayurvedic herb has extensive healing abilities when used in the right quantity.
How to Use Ratanjot?
There are several ways that you can use Ratanjot Plant/ Alkanet root. You can use it as Ratanjot powder, Ratanjot oil, Ratanjot masala, and in so many other ways. Some of the best ways to use Ratanjot include-
1.   Ratanjot for Body detox:
Boil some of the Ratanjot roots in water and drink it early in the morning every day. This is especially useful if you have skin issues, blood-hormone imbalance, eczema, etc. You can also boil some Ratanjot or Alkanet roots with neem leaves along with Kattha/Khair tree wood and make a Kaadha (potion). Drink this two/three times a week to help release toxins from your body.
Also Read: How drinking Kahwa Tea increases your immunity?
2.   Ratanjot for Hair care:
There are several fantastic benefits of Ratanjot for hair. Ratanjot extracts not only control hair fall and baldness, which is everybody's problem nowadays but can also promote hair growth. Ratanjot nourishes your hair and improves its texture naturally without the addition of harmful chemicals, unlike commercial shampoos and whatnot.
Ratanjot as Natural Die:
Use it as a natural hair dye by mixing some Ratanjot powder with some Mehendi (henna) in water. Boil the mixture and prepare a thick paste. When cooled down, apply this paste and treat yourself with a home-made hair spa and relax. Rinse your hair, and enjoy the results. According to ayurvedic scientists, this can also benefit your eyesight.
Ratanjot for Hair Fall & Growth:  
Ratanjot oil or powder, when mixed with coconut oil or another oil of choice, this' miracle' herb can be used for regular head massage. Empirical studies conclude that it helps in hair retention in the longer run. Get the smooth and luscious hair you always desired.
Also read on Pumpkin seed oil and peppermint for hair growth
3.    Ratanjot for Skin care:
Over the years, most of us have turned towards natural herbs for cosmetic use for their toxin-free and side-effects-free properties. Ratanjot has been traditionally used in lip balms, rouge, and the like. Apart from beauty products, Ratanjot is one of the main ingredients in ointments for treating cold sores, rashes, scabies, and eczema, given its highly effective healing properties.  You can even make home-made lip balm by mixing some home-made Alkanet or Ratanjot oil with beeswax.
Also Read on Hydration for Skin
4.  Ratanjot for Food dye:
Fry a few of these Ratanjot extracts or Alkanet roots in some oil or ghee. Strain the liquid and use it for food coloring. This is what people have been using to make dishes like Rogan Josh for ages.
Conclusion
Ratanjot has an important historical and traditional significance attached to Indian culture and outside. Alkanet or Ratanjot has tremendous potential of eliminating air pollution because it is also famously used as biodiesel. Given its basket full of benefits, Ratanjot plant cultivation serves as an essential source of the farmers' bread and butter. It's a multifunctional herb that is not only good for the environment and economy, but this Lal Jhad is also an insurer of health. From Ayurvedic and pharmaceutical industries to cosmetic and decorative purposes, Ratanjot is your all-nature toxin-free choice of herb that's worth a try.
FAQs
How to use Ratanjot powder for grey hair?
Take 2-3 tablespoons of Ratanjot powder and mix it with Henna powder. Divide your hair into sections and apply the paste to your hair and scalp and leave it at least for an hour. Ratanjot has dyeing properties, and so does Henna. This is the best way to use Ratanjot powder for grey hair. Moreover, it also helps in treating hair fall.
How to use Ratanjot Oil?
Ratanjot oil can prevent grey hair and even promote hair growth. You can make Ratajot oil for hair easily at home. To make Ratanjot hair oil, take a cup of pure coconut oil and add 2-3 tablespoon of pure castor oil. Then add Fenugreek (Methi) seeds and Ratanjot or Alkanet roots to the oil and boil it. Alternatuvely, you can keep it under the sun for 2-3 days and then use the mixture on your scalp at least 2-3 times a week. Continue using it for 1-2 months to see visible results.
Sources