Hair is made of a structural fibrous protein called keratin. It is an essential element that determines shape, texture, and growth.

Protein treatments for hair are one of the most popular options to treat damaged hair in case of protein loss. Adequate protein intake daily can make your hair strong and healthy. However, lack of protein in diet and overuse of chemical treatments and heating tools on hair often result in protein loss. This makes hair dry and prone to breakage.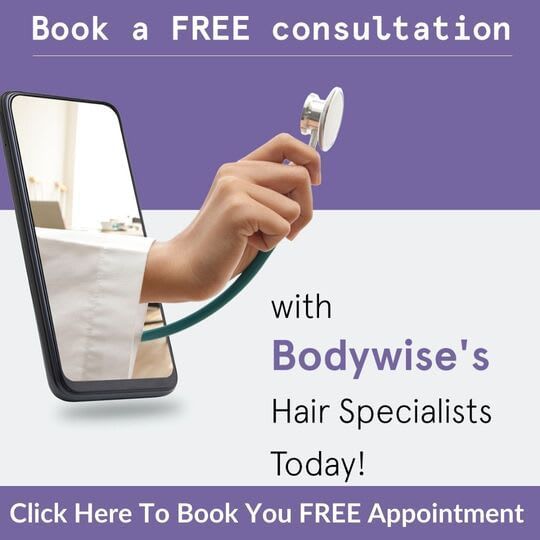 What is Protein Treatment for Hair?

Protein treatments for hair are over-the-counter (OTC), or chemical treatments are done professionally at salons that help add protein to the hair. In protein treatments, hydrolysed protein is added to the hair shaft, filling the hair cuticle gaps and improving the hair's overall health and elasticity. It also enhances the texture and strength of the hair.

Protein treatments provide nutrition to hair and help repair damaged hair strands. These treatments form a protective layer that helps repair hair damage and reduce further protein loss from the hair cuticle. There are two common proteins for hair treatments available in the market:

Keratin Treatment
Cysteine Treatment
Why Does Hair Need Protein Treatments?

As already discussed above, protein for hair is one of the essential elements for healthy and nourished tresses. Protein deficiency can make your hair dry, dull, damaged, and prone to breakage. Excess loss of protein from hair might also result in hair fall. People with sufficient protein intake through diet or supplements are more likely to have smooth and nourished hair. However, many people worldwide suffer from protein deficiency due to poor diet, changes in climatic conditions, and other reasons.

According to a study published by Harvard University in 2017, over 75% of the global population gets their required amount of protein from plants. However, by 2050, around 150 million people in the world will be at risk of protein deficiency. Another reason for the lack of protein in hair is hair styling, colouring and other treatments. Research suggests that using chemical treatments on hair, like straightening or dyeing, can cause protein loss in hair. Straightening coupled with frequent hair dyeing increases protein loss from hair by 356%.

Since an increasing number of people are suffering from protein deficiency worldwide and are frequently straightening or dyeing their hair, protein treatments have become essential to balance protein loss in hair. Protein treatments add the required amount of protein to hair shafts, making hair stronger, thicker and nourished. These treatments can also help control hair loss and might enhance hair growth.

Protein treatment for hair is required when gaps or holes start forming in the hair cuticles. These treatments fill the gaps in the hair cuticle and lock in moisture. It makes hair strong and healthy and also reduces frizz. This is why protein treatments are best for high porosity hair.
Quick Facts about Protein Treatments

There are a lot of myths and confusion related to protein treatment for hair. Here are some facts that will help you decide whether or not you should go for a protein treatment.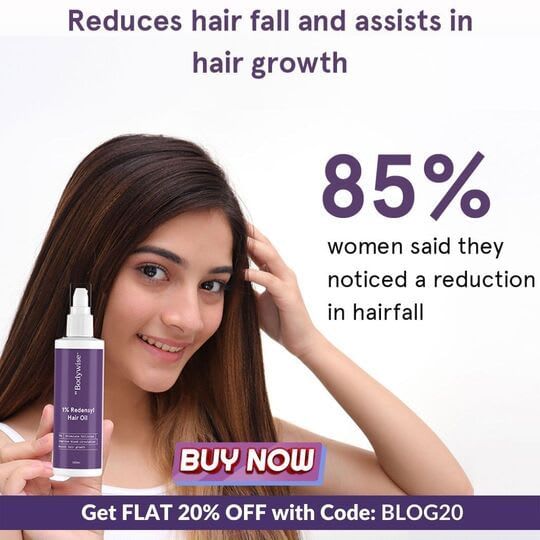 How to do Protein Treatment for Hair?

There are two common ways to do protein treatment for hair - you can either get it done professionally at a salon or try it at home with OTC hair masks or natural ingredients. If you are getting a protein treatment at a salon, they will guide you through the entire process.

For at-home protein hair treatments, you need a protein mask. You can make a mask at home or purchase it from the market, and follow the below-given steps:
1. Wash Your Hair properly

It is essential to remove dirt, oil and buildup from your scalp before applying a hair mask.

2. Apply Protein Mask

Take some protein mask on your fingers and apply it from the scalp to the entire length of your hair. You can try applying the mask on damp hair.
3. Use Heat

After applying the mask, you need to blow dry your hair at the lowest heat setting or wrap a towel dipped in hot water so that your hair can absorb the protein.
4. Leave it on

You must apply the mask for 30 minutes and gently rinse your hair with cold water.

Here are a few things that you should remember while getting a protein treatment for hair at a salon or home:

First, you should always ask what ingredients are used in the protein treatment at the salon and whether those ingredients are likely to cause side effects. Ingredients like formaldehyde, isopropyl alcohol, and sulfates might be harmful.

You should avoid getting a salon hair protein treatment if you have coloured or dyed hair. The chemicals present in the protein treatment might mix with the colour and cause allergic reactions.

You should avoid leaving protein masks overnight on your hair.
How Often Should a Protein Treatment Be Used?

Even though protein treatments can be good for hair, they should be done sparingly. Adding too much protein to your hair can make them dry and brittle. Protein treatments like keratin and cysteine can be done once or twice a year. Protein treatment for natural hair with mild damage can be used once in 4-6 weeks. Protein treatment for curly hair can be used once in 2-3 weeks.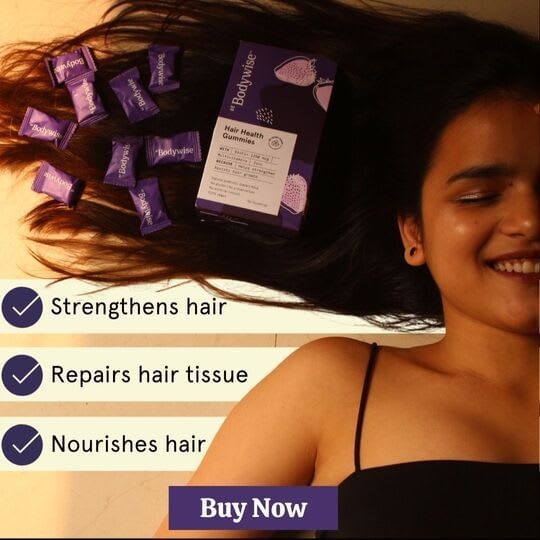 Protein Treatment for Hair Price

Protein treatment for hair price at salons is between 4000- 6000 rupees. The price depends on various factors, like your hair length, the type of protein treatment you choose, and the quality of products used. If you want protein treatment for hair at an affordable price, you can do the treatment at home using protein hair masks. You can also try kitchen ingredients and prepare do-it-yourself (DIY) protein hair masks at home. The protein treatment for hair price at home is likely to cost you between 400-600 for one time if you use OTC protein hair masks.
Protein Treatment for Hair at Home

You can try DIY protein treatment for hair at home using natural ingredients like egg, yoghurt, almond oil, honey, avocado and more. Here are some of the best protein hair masks that you can try at home:-
Protein Treatment for Hair Side Effects

Going overboard with protein hair treatments can severely damage your hair and might cause other side effects. Here are some of the common protein treatments for hair side effects:

Dryness
Hair breakage
Split ends
Allergic reactions
Nausea
Summing Up on Protein Treatment for Hair

Protein is the major component of hair. 95% of our hair is made of keratin, a protein that forms a protective layer around the hair cuticles and locks moisture in the hair. When there is protein deficiency in the body or overuse of chemical treatments, hair strands get damaged and use their elasticity over time. Protein treatments add hydrolysed protein to our hair and repair the cuticle to prevent further damage. You can get professional protein treatments for hair like cysteine and keratin or try protein treatments like DIY protein hair masks at home.
FAQs

Is Protein Treatment Good for Hair?

Yes, protein treatment is good for hair. It can be beneficial if you have dull, dry or damaged hair. Protein treatments can help manage protein loss from your hair and nourish them. However, protein treatments should only be done when extremely necessary. Frequent protein treatments can result in protein overload in your hair and might cause more damage than good. It can also make your hair dry and brittle and give split ends.
Which is Better, Protein or Keratin Treatment?

If your concern is dry and damaged hair, protein treatment is a better option. Keratin is a protein treatment that makes hair smooth, shiny, and manageable. Keratin treatment makes hair straight and can benefit people with curly or wavy hair. Keratin treatments are better if you have frizzy and dry hair and want them straight. Protein treatments, on the other hand, do not necessarily make your hair straight. These are done to provide nourishment to your hair and repair damage.
How long Does Protein Hair Treatment last?

Protein hair treatments last a few weeks or months, depending on the treatment and how it is done. Professional protein hair treatments at salons or clinics usually last up to six months. OTC protein hair treatments at home can give visible effects lasting up to 4-8 weeks.
Can Protein Treatments Damage Hair?

Yes, getting protein treatments often can severely damage your hair. Even though protein treatments for hair are done for nourishment, exposing your hair to frequent protein treatments can result in more damage. These treatments can make your hair dry and brittle, leading to more breakage. Excessive use of protein treatments might also trigger hair loss.
References

Paschal D'Souza, May 2015; Shampoo and Conditioners: What a Dermatologist Should Know? - https://www.ncbi.nlm.nih.gov/pmc/articles/PMC4458934/

Zoe D Draelos, 2010; Essentials of hair care often neglected: Hair cleansing - https://www.ijtrichology.com/article.asp?issn=0974-7753

MUST-TRY SUMMER HAIR CARE - https://www.aad.org/public/everyday-care/hair-scalp-care/hair/summer-hair-care

Maria Fernanda, March 2014; Hair cosmetics: An overview - https://www.ijtrichology.com/article.asp?issn=0974-7753

Abdul Basit, December 2018; Health improvement of human hair and their reshaping using recombinant keratin K31 - https://www.sciencedirect.com/science/article/pii/S2215017X18302017