Vitamin E is a group of fat-soluble vitamins with antioxidant effects. You can add it to lotions, gels, and creams or even apply it directly to your skin.
Vitamin E Capsules For Face and Skin
Vitamin E oil transformed into Vitamin E capsules serve as a magical ingredient for your skin. Vitamin E is an excellent beauty hack that women worldwide swear by. Read on to know why Vitamin E capsules are the additional step you need to add to your skincare routine!
Is Vitamin E Capsule Good for Skin & Face?

Of course! The antioxidant content in Vitamin E serves as an anti-ageing agent, reducing wrinkles and fine lines considerably. Moreover, Vitamin E facilitates healthy blood flow to your skin, increasing collagen production. Increased collagen automatically means firmer, plumper and healthier skin.
Also read: Home remedies for glowing skin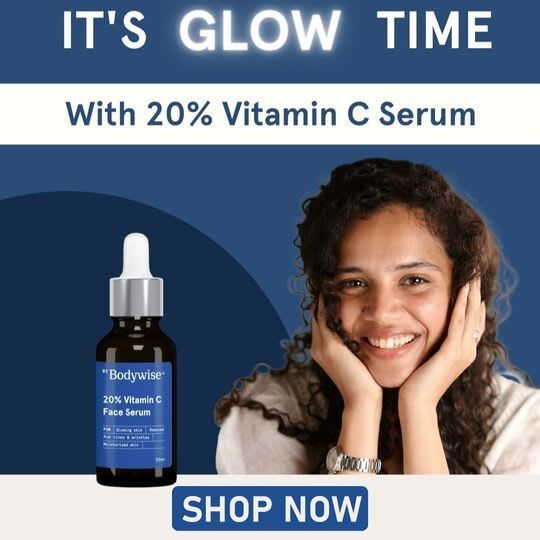 Benefits of Vitamin E Capsules For Face & Skin
1. Vitamin E capsules treat hyperpigmentation
If you are worried about hyperpigmentation on your skin, then Vitamin E capsules can help you fight it. Hyperpigmentation on the skin is caused by excess melanin production (a pigment responsible for your skin colour). According to studies, Vitamin E capsules can diminish dark patches on your skin. You can pair up vitamin C and E capsules to use on your face to get more effective results.

2. Vitamin E capsules delay ageing and wrinkles
Vitamin E capsules are enriched with antioxidants which promote blood circulation in the body. Good blood circulation delays ageing and makes your skin firm. According to studies, Vitamin E and other natural ingredients rich in antioxidants are used in treatments to slow skin ageing.
3. Vitamin E capsules provide hydration
Vitamin E has excellent moisturizing properties due to its thick consistency. If you have dry patches and flaky skin, Vitamin E oil is what you're looking for.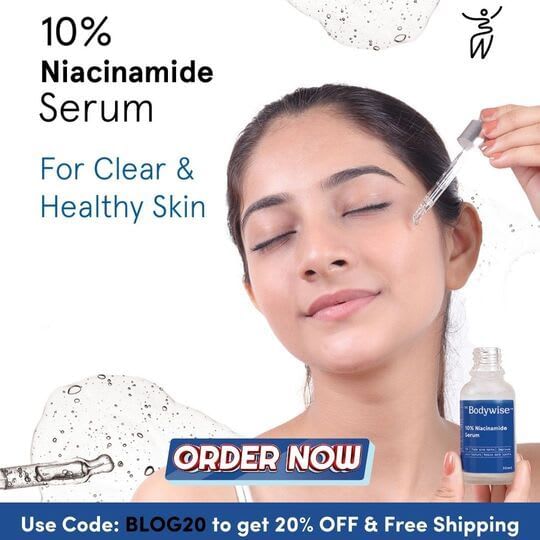 How Do Vitamin E Capsules Work?
Many believe that vitamin E tablets for skin help neutralize radicals when applied topically. This is because Vitamin E is a powerful antioxidant that can reduce UV damage in the skin. When applied topically, it helps to nourish the skin and protect it from the damage of free radicals.
Vitamin E capsule Uses For Face & Skin

Vitamin E capsules as an overnight serum
The benefits of Vitamin E oil for the skin around the eyes are magical. To make this serum, you need one teaspoon of raw coffee and a few drops of Vitamin E oil, which you can take from the capsule. Mix this and pat the serum underneath your eyes. Antioxidant properties of Vitamin E will reduce fine lines and treat dark circles.
Pro tip - Apply this serum with your ring finger to put minimum pressure on the skin
Vitamin E capsules for glowing skin
To revitalize your skin and bring back its glow:
Add some Vitamin E capsule oil into papaya pulp.
Take two tablespoons of papaya pulp and add 15-20 drops of vitamin E oil (extracted from the capsule).
Add one teaspoon of rose water to the mixture.
Apply this mask evenly on your face and wash it off after 15 minutes.
The enzymes in papaya remove your tan, while Vitamin E moisturizes your skin and gives you a healthy glow.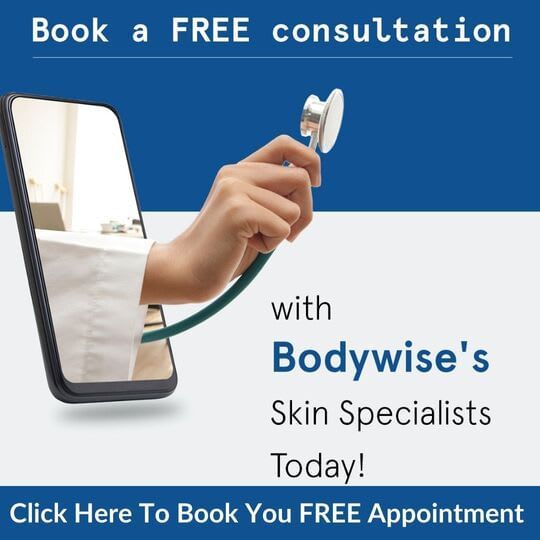 Vitamin E mask for skin ageing
To prepare an anti-ageing mask, you need a cup of green tea, two to three teaspoons of rice flour, one teaspoon of honey and two vitamin E capsules. In a bowl, add all of the ingredients mentioned above and form a paste. Apply this paste and wash it off after 10 minutes. The antioxidants present in green tea and vitamin E will promote new skin cell growth and delay ageing.
Applying Vitamin E capsule on face overnight
If you are contemplating applying Vitamin E on your face overnight daily, then here's some good news. Using vitamin E capsules daily before bed can nourish your skin, treat wrinkles and prevent ageing. Since the consistency of Vitamin E oil is thick, using it before bed will give it enough time to get absorbed in the skin.
Best practices
Mix your vitamin E oil with some carrier oils like coconut oil, jojoba oil, etc., to get effective results.

Always apply Vitamin E oil on a squeaky clean face.
Precautions
Use Vitamin E thirty minutes before you hit the pillow to avoid staining your sheets and pillow covers.
Aloe Vera and Vitamin E For The Face
You can use aloe vera and vitamin e capsules for skin whitening. When mixed with fresh aloe vera gel, Vitamin E can brighten your dull and tired skin. You have to take some fresh aloe vera pulp and drops of oil from a Vitamin E capsule. Blend these and apply it to your face as a mask. Let it dry for 30 minutes and then wash it off.
Best practices
To get the best results, always use fresh aloe vera pulp.
Aloe vera gel and Vitamin E capsules for face overnight benefits
It revives your dull skin and gives you a healthy glow
It provides intense hydration to the skin
It gives you smooth and supple skin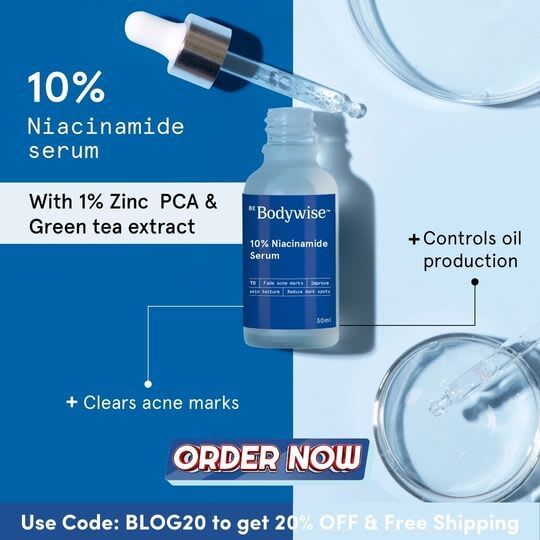 Aloe vera and Vitamin E oil for skin whitening
The myth of vitamin E capsules being used for skin whitening is prevalent among people. Studies suggest that Vitamin E oil mixed with aloe vera brightens your skin and treats discolouration, and evens out your skin tone, but it doesn't make you fair.
How To Use Vitamin E Capsules For Face
Here is a simple guide on using Vitamin E capsules for the face:
Clean and dry your face.
Cut a vitamin E capsule and extract the oil from it.
Mix it with 2 tsp of yoghurt and 1 tsp lemon juice and apply on the face.
Keep it on for 20 minutes and rinse with cold water.
Side Effects of Vitamin E Capsules on Face
Vitamin E capsules are generally safe for use, but you should consult a medical professional if you experience the following:
Allergic reaction
Increased acne
Clogged pores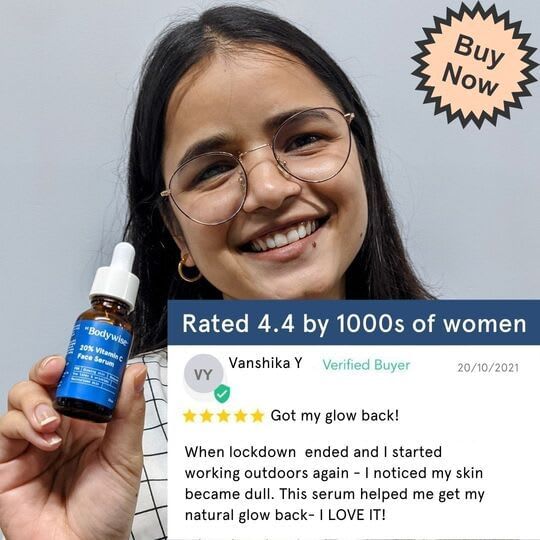 Precautions While Using Vitamin E Capsules for Face
You should not take vitamin E capsules or any other form for a prolonged period. It might result in a reduced platelet count and blood thinning.
In a Nutshell: Are Vitamin E Capsules Effective For Face & Skin Whitening?
In all honesty- Vitamin E capsules are an excellent addition to your skin regime. If you are looking to keep your skin young, firm, and hydrated, this remedy is for you, accompanied by a healthy glow. However, it does not make you more fair or lighten your complexion. Do not fall for misinformation and noise around the internet that says otherwise.
Also read: Pigmentation removal
FAQs

Are Vitamin E Capsules Bad for the face?
Vitamin E is safe to consume for your face and skin. However, when consumed orally, one is advised not to exceed a daily limit of 1000 mg. It could be bad for the skin and face when consumed excessively or incorrectly.
Moreover, individuals have reported Vitamin E to be harmful when inhaled. Vaping products and e-cigarettes containing Vitamin E are associated with severe lung conditions.
Do Vitamin E Capsules Remove Pimples?
Yes! Vitamin E contains antioxidants that serve as potential acne treatment. In addition, Vitamin E has anti-inflammatory properties that boost the immune system, leading to skin cell regeneration. Hence, Vitamin E is a viable treatment for acne, pimples and other skin outbreaks.
Does Vitamin E Make Your Skin Glow?
Yes, Vitamin E provides adequate hydration and moisturization that makes your skin glow. For glowing skin, add some Vitamin E capsule oil into papaya pulp. Take two tablespoons of papaya pulp and add 15-20 drops of vitamin E oil (extracted from the capsule). Add one teaspoon of rose water to the mixture. Apply this mask evenly on your face and wash it off after 15 minutes.
Can We Apply Vitamin E Capsules on Face Overnight Daily?
It is important to note that Vitamin E is fat-soluble. What does this mean? That it forms layers on your skin. Ensure not to use Vitamin E more than once or twice a week on your skin. This could clog your skin pores or cause an imbalance in skin pH levels.
Moreover, Vitamin E can definitely be used on your skin overnight. Remember to apply it well before bed, as Vitamin E has a thick consistency and needs to absorb into your skin for best results.
References

Mohammad Abid Keen, Iffat Hassan (2016) Vitamin E in dermatology (Indian Dermatology Online Journal) https://www.ncbi.nlm.nih.gov/pmc/articles/PMC4976416/
Ruža Pandel, Borut Poljšak (2013) Skin Photoaging and the Role of Antioxidants in Its Prevention (ISRN Dermatology) https://www.ncbi.nlm.nih.gov/pmc/articles/PMC3789494/