90% of women experience painful period cramps (also called dysmenorrhea) in their lower abdomen area when on periods. Sometimes, it's impossible to do the smallest of the activity. Here is an ultimate home remedy that can change your life — ginger for menstrual cramps.
A study found that ginger for period pain is one of the most beneficial things; it can be as effective as ibuprofen and other over-the-counter medicine in relieving menstrual cramps.
During periods, the prostaglandin hormone sets of muscle contracts in the uterus. The contraction causes inflammation and pain. The cramps cause discomfort, and pain often radiates to the lower back, leading to bloating, headaches, nausea, vomiting, or sometimes diarrhea.
Also Read: PCOS and Periods
Can You Use Ginger for Periods?
Yes, ginger does help with period cramps.
If you have tried various hacks to ease period cramps but haven't found the ultimate solution yet, we may have a perfect solution— try ginger tea during period. Consuming ginger tea for menstrual cramps also eases the other irritable periods.
If you wish to try some ginger tea alternates, then ginger water for periods also tastes good; other than that, ginger and honey for periods provide effective natural pain relief.
Recent studies have shown that consuming ginger during periods can reduce pain.
Ginger Benefits For Periods
Ginger is one of the most common herbs found in Indian households. It has been used to ease menstrual pain for years. Ginger has a compound called gingerol, which has antioxidant and anti-inflammatory properties aiding cramps and boosting energy in the body.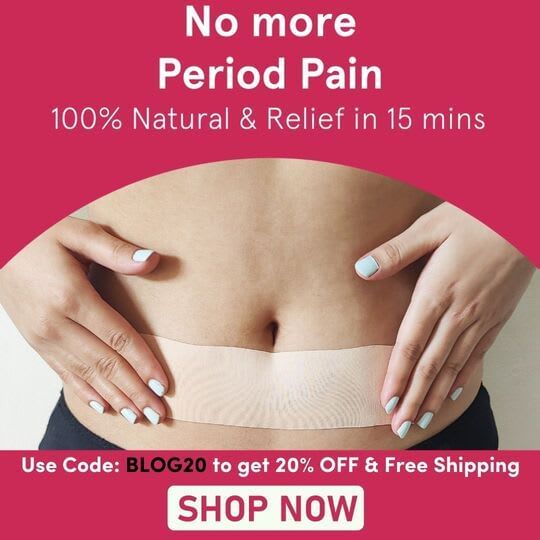 Benefits of Using Ginger Tea for Periods:
The natural heat in ginger tea provides much-needed comfort to the uterus' stressed muscles. Ginger also provides freshness, relief from bloating or fatigue and reduces cramps.
Other Benefits: Ginger for Irregular Periods
Also known as Emmenagogue, ginger is an effective remedy that also benefits irregular periods caused by hormonal imbalance. You can try adding grated ginger to your food to induce periods.
Also Read: Everyday Foods that Induce Periods
How to Use Ginger for Periods?
About 3-4 grams of the ginger extract is recommended per day. More than that can irritate the stomach. Ginger for periods can be used in many ways — ginger tea, ginger water, or ginger in lukewarm honey water.
Ginger Recipe for Periods:
1. Ginger Tea
How to make ginger tea for periods? - Boil milk with grated ginger, tea leaf, sugar for a couple of minutes. Strain the content and have a fresh ginger brew tea. You can drink ginger tea one cup every evening.
Also Read: Benefits of Cinnamon During Periods
2. Ginger Water
If you do not wish to have anything fancy for irregular periods, boil a few ginger slices in one glass of water and have it any time of the day or after every meal.
3. Ginger Water with Honey
A dash of ginger with honey in lukewarm water makes the taste sweeter. Have one cup early in the morning empty stomach; it can work wonders.
4. Parsley and Ginger Tea
A combination of parsley and ginger tea is recommended for delayed periods. Parsley is also known to induce menstruation. Add some chopped parsley and ginger to two-three cups of water, let it simmer. Strain the tea and add some seasoning like black salt, and there you have it.
5. Turmeric and Ginger
As both turmeric and ginger have anti-inflammatory properties, having turmeric ginger tea for menstruation can ease chronic menstrual cramps. Boil both the ingredients with water, and consume when cramps get unbearable.
6. Ginger Juice
Ginger Juice for Periods also holds equal benefits, a little too strong for the stomach, so advisable to drink in a bit of quantity. Mix ginger paste and mint to boiling water, let it cool down, and then enjoy.
Also Read: Sesame Seeds and Periods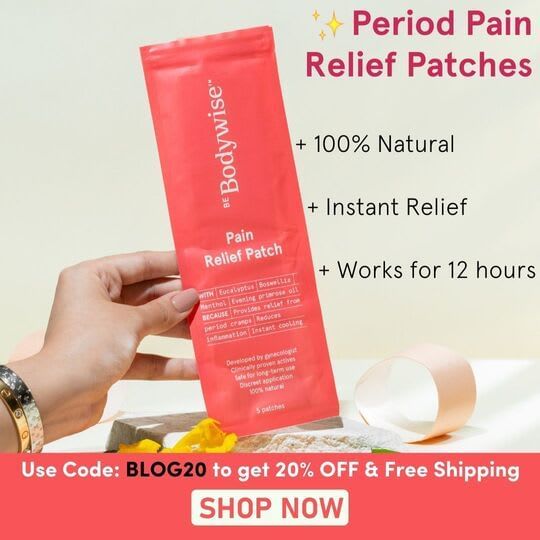 Are There Any Side Effects of Ginger for Periods?
Ginger is likely safe when taken in adequate amounts. However, sometimes ginger can cause mild side effects such as burping, stomach discomfort, heartburn, gas, etc. Do keep a check on health effects and dosage while consuming ginger during periods.
Precautions
Ginger might trigger heavy bleeding in some women. Stop consuming ginger in case of heavy bleeding. Further, pregnant ladies should not consume more than one gram of ginger extract per day.
Also Read: Blood Clots during Menstruation
Conclusion
Ginger is one of the herbs that has been used in numerous Ayurvedic medicine. Consumption of ginger is highly recommended for easing period cramps. Although in the case of major menstrual pains, it is advised to consult a doctor.

References
https://www.womenshealth.gov/menstrual-cycle/premenstrual-syndrome
https://www.freshnlean.com/blog/ginger-menstrual-cramps/#_ftn1
https://www.uofmhealth.org/health-library/hn-2095001
https://www.hindawi.com/journals/ecam/2016/6295737/