Food that we consume on a daily basis is a source of a variety of vitamins, minerals, and several more vital nutrients. These are essential components that help us survive and nourish our body and its functions. One such essential nutrient is Omega 3. To know more about it, read further.
What is Omega 3 (Fish oil)?

Omega 3, a nutrient found in nuts, seeds, and fish, is useful to the body in quite several ways. This nutrient is necessary for the body as it regulates a number of functions such as skin oil production, hydration, and signs of ageing. It also keeps the heart, lungs, and blood vessels in good shape.

The two kinds of Omega 3 acids - EPA and DHA are found mainly in fishes. DHA is found in the eyes, brain, and sperm cells. Another Omega 3 fatty acid type, ALA, is found in nuts and seeds, i.e., plant sources.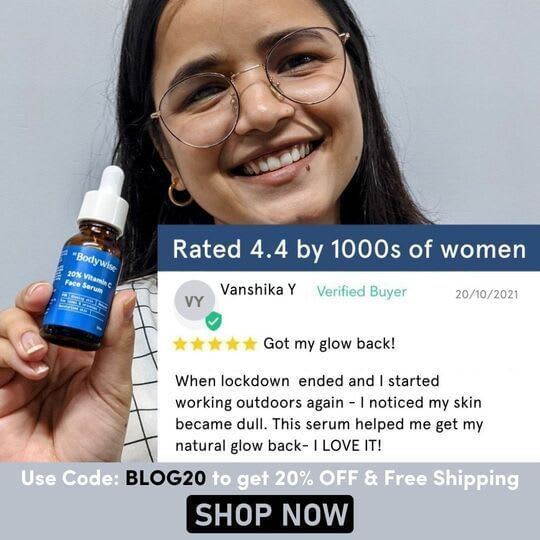 Is Omega 3 Good for Skin?

Omega 3 fatty acids are divided into three categories, as mentioned above. These nutrients benefit the conditions of depression, inflammation, and heart conditions.

Also, they are suitable for skin and hair. Omega 3 promotes the composition of fatty acids in the skin. Hence, as suggested by a study,  the skin becomes soft, more elastic, and heals from inflammation. It can also minimise the effect of the sun on sensitive skin.
Omega-3 Benefits for Skin

The question of is omega 3 good for skin is easy to understand. The fish oil compounds are known to promote skin healing and act on the cell membranes to promote softer skin. Overall, the nutrients are used to boost skin health.

Apart from this, some fish oils also contain Vitamin A, D, and Selenium. Vitamin A is an antioxidant that promotes skin health. Several benefits of Omega 3 fatty acids for skin health are listed further.
1. Helps Reduce Inflammation

Body inflammation is one of the major causes of many skin, hair, and health conditions. Omega 3 consists of anti-inflammatory properties which help reduce body inflammation. They keep the skin's cell membranes in good shape, which allows cells to be hydrated.

Hence it makes the skin soft and inhibits the inflammatory molecules cytokines. These nutrients also help with inflammation of the digestive tract, thereby improving gut health.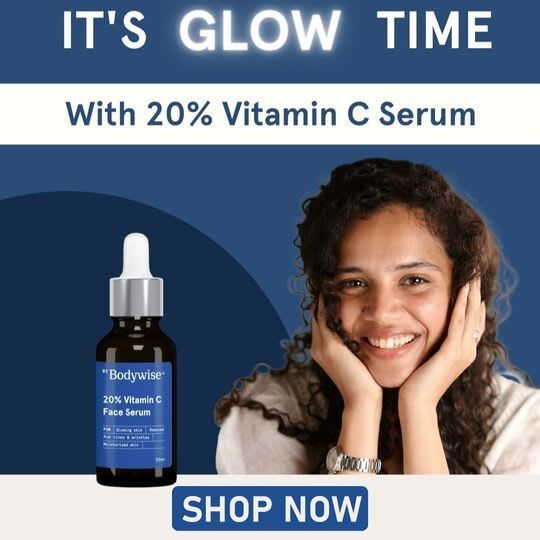 2. Helps Delay Skin Ageing

Skin is an integral part of the body that needs care. Skincare is necessary to keep it healthy and also promote healing. Wrinkles and marks on skin such as lines are signs of skin ageing. As you age, the lipid barriers in the skin degrade as collagens are lost.

The fish oil for skin omega 3 helps retain moisture in the skin by acting on the phospholipid bilayer. This keeps the skin moisturised and soft. Since the fatty acids keep lipids hydrated, the signs of skin ageing are not visible.

By consuming the fish oil diet on a regular basis, you can keep up the levels of omega 3 fatty acids, thereby promoting skin glow.
3. Helps Get Rid of Psoriasis

The dry skin condition is known as psoriasis. Omega 3 fatty acid content is known to promote hydration in skin cells. The fish oil helps to trap moisture in skin cells. This locking mechanism helps keep the skin hydrated, and hence chances of inflammation, red itchy skin, and marks due to dry skin are reduced significantly.

The fish oil can also be applied to the areas that are red, inflamed, or itchy due to dry skin. It may have a soothing effect and relieve the affected areas.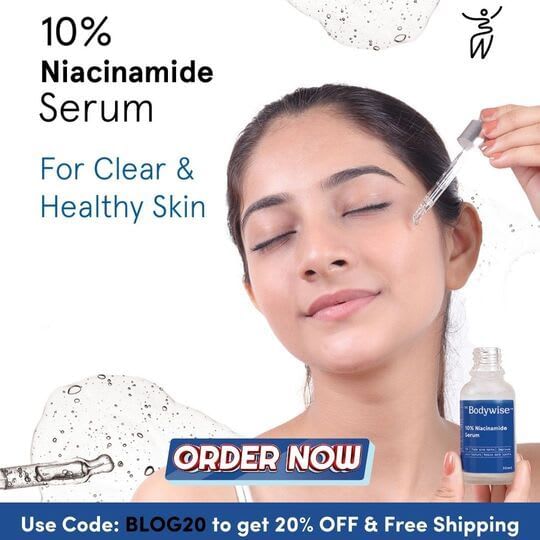 4. Promotes Hair Growth

As mentioned earlier, fish oil is known to promote hydration. Applying a mixture of olive oil with fish oil on hair is used to get rid of dry and flaky scalp. The omega 3 fatty acids enhance the blood flow to the hair follicles. This supplies the necessary nutrients required for hair growth.

The omega-3 fatty acids help treat hair loss conditions and boost hair growth if you suffer from daily hair loss. Proper nourishment using fish oil is essential to improve hair growth rate and hair growth cycle.
5. Helps Manage Acne

Acne is a result of inflammation of the skin cells. If you struggle with acne often, fish oil benefits for the skin is known for its anti-inflammatory properties. The skin produces sebum which causes clogging of skin pores.

The omega 3 fatty acids give a soothing effect and prevent sebum production. Also, they act on the bacteria by neutralising them. Detailed studies are still needed in the direction of their target-based effectiveness in treating the severity of acne.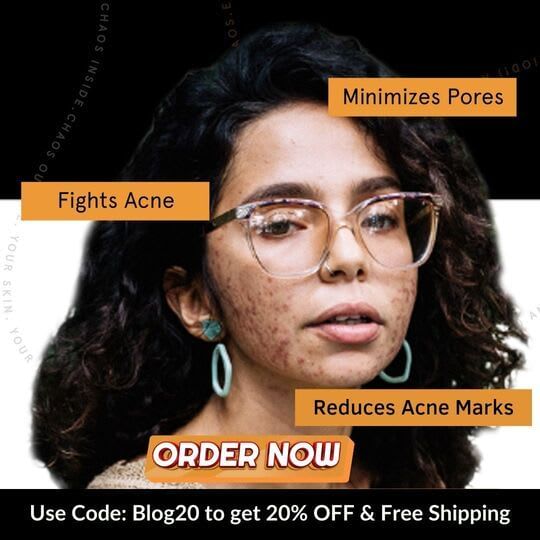 6. Omega-3 (Fish Oil) for Skin Whitening

The use of omega 3 for treating conditions of hyperpigmentation is an effective remedy to manage melanin levels. Hyperpigmentation causes dark patches on the skin. It may be due to hormonal changes, ageing, skin trauma, or some medication. Fish oil for skin whitening is an effective remedy.

Fish oil could help increase the rate of skin healing, minimise wound infection, and promote skin whitening. Research suggests that the DHA reduces melanin production, which helps get a lighter skin colour.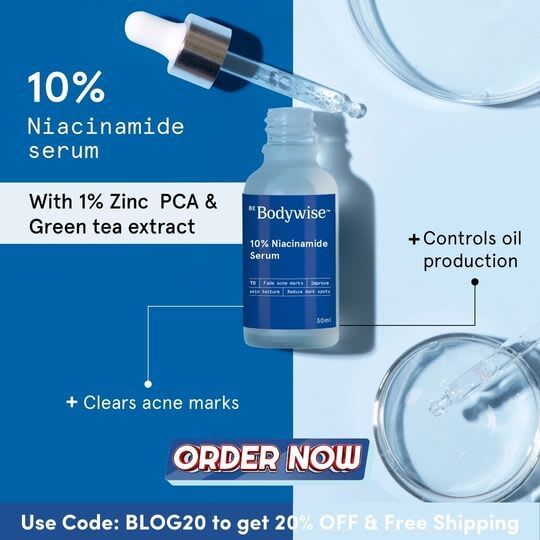 How to Use (Omega-3) Fish Oil

Fish oil can be used in several ways; however, the most common option is to take it in the form of a diet. It is not used topically due to its pungent odour and strong taste; however, there are no damaging effects if it is applied on skin or hair. Instead, capsules make consumption of fish oil much easier.

As per studies, consumption of DHA and EPA should not exceed 250 mg per day. Typically, 1 mg of fish oil has about 180 and 120 grams of EPA and DHA, respectively. Also, studies claim that the consumption of fish oil in diet is known to reduce acid reflux, indigestion, and similar conditions.
Risk of Using Omega-3

As per studies, fish oil can sometimes cause skin allergies and infection. Diarrhoea, wheezing, and headaches are some common conditions that one may experience. The allergic reaction may cause the condition of eczema.

An allergic reaction could be as small as difficulty in breathing. In case symptoms worsen, do consult a doctor when needed.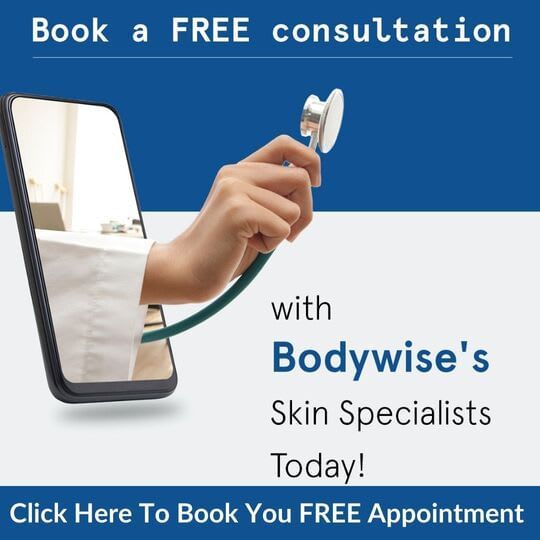 Summing Up on Omega-3 Benefits for Skin

The omega 3 fatty acids are of three kinds, EPA, DHA, and ALA. These acids perform different kinds of functions. A regular intake of omega 3 could be done by consumption of fish oil on a regular basis. Fatty acids are known to promote hydration.

Intake of Omega 3 helps promote the composition of fatty acids in the skin, making it healthier. When the cell membrane allows water to stay filled in, it helps to keep the skin hydrated. Hence, the conditions of dry skin and inflammation are managed.

The oil is also used to help in heart conditions for sustaining good health. Hence regular consumption of omega 3 fish oil in daily diet could promote proper benefits of the same.
FAQs
How Long Does It Take for Fish Oil to Work for Skin?
Fish oil for skin may take anywhere between 6 weeks to 6 months to start showing effective results on the skin. This is because the severity of skin conditions like acne and oil absorption rate varies from individual to individual.
Which Omega-3 Is Best for Skin?
Out of the three kinds of Omega 3 for skin- EDA, DHA, and ALA,  studies reveal that the best one for skin care is DHA. It promotes skincare by keeping the skin cells hydrated and treating dry skin and inflammation conditions.
Does Omega-3 Reduce Wrinkles?
Yes, omega 3 reduces wrinkles. The fish oil omega 3 helps retain moisture in the skin by acting on the phospholipid bilayer, delaying ageing.
Does Fish Oil Lighten Skin?
Yes, Fish oil lightens skin texture. Hyperpigmentation causes dark patches on the skin. DHA reduces melanin production, which helps get a lighter skin colour.
References