Face clean-ups are an effective way of taking care of your skin. While the skincare world has given a positive verdict on them repeatedly, some individuals still don't undergo clean-ups with their due credit. But what does a face clean-up include? Read on to ascertain about face clean-ups and how to get clear skin at home.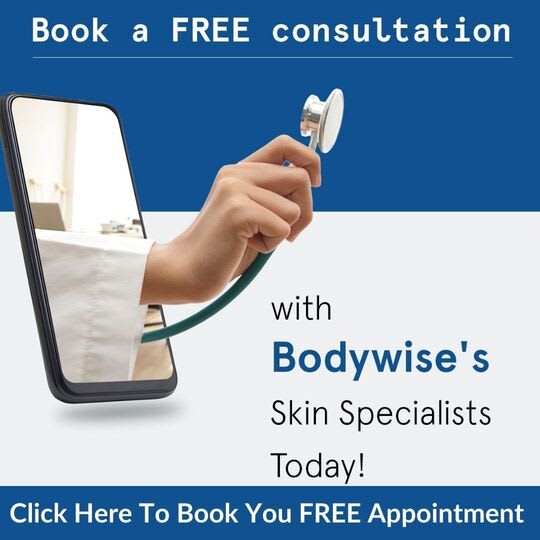 What Exactly is a Face Clean-Up?

As you must have guessed, face clean-up is a straightforward skincare regime. People follow this regime to get rid of dirt and dead skin cells. Besides revealing radiant skin, it also keeps acne and blemishes far away.

You can pamper your skin with a clean-up at home as well. In order to get visible results, you must do a face clean-up twice every 7-10 days. All you have to do is take out 30 minutes from your hectic schedule every week or so.
What is the Difference Between a Facial and a Face Clean-Up?

Many individuals use the terms face clean-up and facial interchangeably. However, the two aren't the same. Here are some key differences between a facial and a face clean-up.

How to Do Face Clean-Up at Home

Are you looking to do a face clean-up at home? We've got you covered. Here are some simple DIY clean-up steps at home you can follow.
1. Cleanse

This step includes washing your face with lukewarm water and a face cleanser. After that, pat dry with a soft towel. People who've just come home can put cleansing milk on a cotton pad and dab it lightly on their face to remove all the makeup and dirt for maximum effect.
2. Steam

Taking steam increases oil production that naturally moisturises your face and unclogs pores. The result is rejuvenated and hydrated skin.

Use a steamer to steam your face for 7-10 minutes. People who don't have a steamer at home can use a vessel. All you have to do is heat some water in a vessel of your choice and stand with your face above it. In both, it is vital to cover your head and the container.
3. Scrub

Using a face scrub allows you to remove dead cells from your face. You can massage your face with a scrub and leave it on for five to seven minutes. After that, wash it off using lukewarm water. If you're not a big fan of readymade products, here are some combinations you can use.
A) Chocolate and Sugar
Take one spoonful of cocoa powder and add 1.5 spoonfuls of brown sugar to it.
Add 1/2 teaspoon coconut oil and mix all the ingredients.
Apply it to your face and let it rest for two minutes.
Start scrubbing all the areas of your face.
Continue for five to seven minutes.
Wash your face with water.
B) Sugar and Honey

Mix one tablespoon of honey and one teaspoon of sugar together.
Apply it to your face and let it rest for five minutes.
Gently start massaging your face clockwise.
Continue for 10 minutes and wash it off with lukewarm water.
C) Honey and Blueberry

Blend 1/3 cup of blueberries and one and a half tablespoon of honey.
Apply it to your face and let it rest for three to five minutes.
Massage your face for 10-12 minutes.
Wash off the scrub.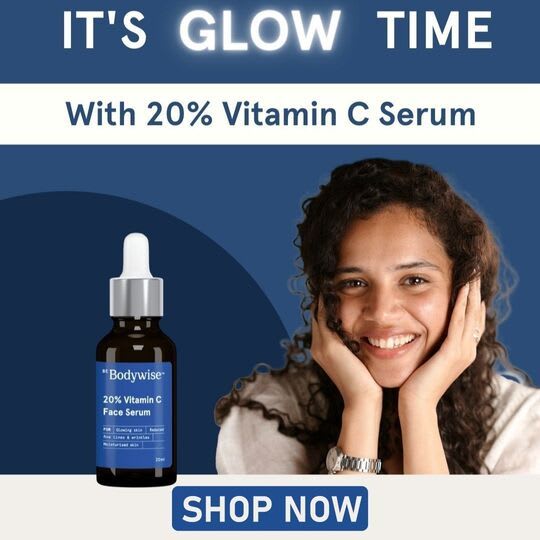 4. Apply Face Pack

You can make your skin appear radiant and soft using face packs. They help force out stubborn dirt and grime from the deeper layers of your skin.

Use a natural moisturising face pack, preferably made from aloe vera, turmeric, honey, or besan. While aloe vera has anti-inflammatory properties and cooling properties, turmeric helps reduce dark circles. Honey benefits oily and acne-prone skin. Besan is a magical face pack ingredient that tones the skin and facilitates tan removal.

However, if you're a loyal off-the-rack product user, opt for a fruit-based one. Apply the pack and leave it on for a few minutes. Once it dries up, wash it off using lukewarm water.
5. Tone

Many people don't give toner its due importance. Applying a toner after a face pack helps maintain the pH balance. Instead of using your regular packaged toners, opt for rose water, cucumber, aloe vera, or apple cider vinegar. While rose water reduces skin redness and soothes acne discomfort, cucumber brings down wrinkles.

On the other hand, aloe vera helps face dark spots. Apple cider vinegar soothes irritation and allows your skin to keep moisture in.
6. Moisturise

Using a potent moisturiser allows you to prevent dryness and slow the signs of ageing. In addition, it provides protection from the sun and helps fight acne. That is why you should never miss the moisturising step during a face clean-up at home.

Apply a hydrating moisturiser to your neck and skin. People with dry skin should go for a thick moisturiser.
How to Use Natural Homemade Ingredients for a Face Clean-Up

There are various homemade ingredients that you can use for the steps mentioned in the section above. Let's discuss them.
1. Cleanser
A) Oily Skin: Honey & Lemon Juice

Honey has antiseptic abilities that benefit oily and acne-prone skin. It is also a natural humectant. That is, it keeps the skin moist but not oily. Conversely, lemon juice acts as an antioxidant that helps reduce skin damage.

How To Use:

Mix equal portions of lemon juice and honey.
Apply the mixture and leave it on for five minutes.
Use a soft tissue or cloth to wipe it off.
Ultimately, wash your face using cold water.
B) Dry Skin: Yoghurt & Almonds

While yoghurt adds moisture to the skin and reduces fine lines, almonds (rich in vitamin E) block free radicals and nourish your skin.

How To Use:

Mix two spoonfuls of fresh yoghurt with one spoonful of ground almonds.
Ensure that the paste turns out thick.
Apply the paste and leave it on for five minutes.
Wash it off using cold water.
2. Scrub

A) Oily Skin: Lemon Juice & Brown Sugar

While lemon juice helps reduce skin inflammation, brown sugar exfoliates dead skin cells and hydrates the skin.

How To Use:
Mix equal parts of lemon juice and brown sugar to make a scrub.
Massage it on your face in circular motions.
Wash it off with lukewarm water.

B) Dry Skin: Honey & Raw Oats

As per a study, honey can modulate the immune system. In addition, it helps improve the skin's appearance. Conversely, raw oats have antioxidant properties that help treat dry skin by removing dead skin cells.

How To Use:
Mix one spoonful of honey with three spoonfuls of raw oats.
Massage the scrub on your face for five minutes.
Use circular motions for maximum effect.
Wash it off using lukewarm water.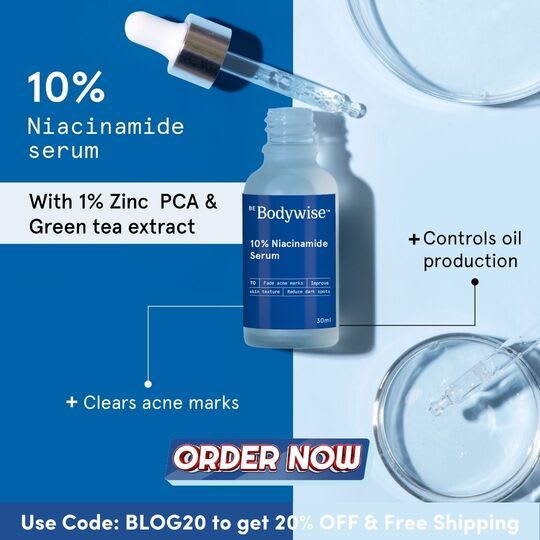 3. Toner
A) Oily Skin: Apple Cider Vinegar & Water

Apple cider has astringent properties that help minimise the pores and enhance the skin's blood flow.

How To Use:
Mix equal parts apple cider vinegar and water.
Dab it using a cotton pad over your face.
B) Dry Skin: Aloe Vera Gel & Rose Water

Aloe vera helps slow down ageing and keep the face moisturised. Conversely, Rose water binds moisture into the skin, making it ideal for people with dry skin.

How To Use:
Take some fresh aloe vera gel and add a few drops of rose water.
Apply the mixture to your face.

4. Pack

A) Oily Skin: Rose Water & Multani Mitti (Fuller's Earth)

Rose water naturally draws out excess oil from your skin, while Multani Mitti helps clean pores and dirt from the inside.

How To Use:

Make a smooth paste using Multani Mitti and rose water.
Apply it over your neck and face.
Before washing it off, let the pack dry.
B) Dry Skin: Banana, Honey, Yoghurt, and Rosewater

The potassium quotient in bananas allows the fruit to nourish dry skin. Honey and yoghurt work as natural exfoliators and keep the skin smooth.

How To Use:

Take a small banana and mash it.
Add one spoonful of yoghurt and 1/2 spoonful of honey to it.
Finish it with a few drops of rosewater.
Apply it evenly to your face and neck.
Wash it off after 15 minutes.
5. Moisturiser
Individuals with dry and oily skin can use Aloe Vera gel as a moisturiser. That is because it doesn't allow your skin to go dry and has cooling properties.

How To Use:

Take the gel and disperse it over your face.
Gently rub it and ensure it reaches every side.
Summing Up on Face Clean-Up at Home

Doing a face clean-up enhances your skin texture and adds a unique glow to your face. It also keeps your skin healthier by improving blood circulation. A face clean-up at home involves cleansing, steaming, scrubbing, toning, moisturising, and more.

While the clean-up at home takes up to 30-40 minutes, it's worth it in the end. You can do a face clean-up from the comfort of your home using the above steps. Try doing one over this weekend!
FAQs
How Often Should You Do a Face Clean-up?

For best results, do a face clean-up every 15 days.
What is the Difference Between a Face Clean-up and a Facial?

Face clean-ups allow you to remove dirt and dead skin cells effortlessly. You should conduct them every two weeks. Conversely, getting facials every 30-45 days is essential. Besides each step of a clean-up, facials also include a massage. Additionally, facials help treat specific skin ailments and last anywhere from an hour to an hour and a half. When compared to face clean-ups, facials provide better and long-lasting results.
Can Face Clean-up Have Any Side Effects?

While face clean-ups rarely cause any side effects, one must be careful. Some of the side effects include redness, breakouts, and discomfort. In order to avoid these, be gentle with your skin during a face clean-up. Try using products and ingredients suited to your skin type when doing a face clean-up at home.
References

Pauline McLoone, August 2016; Honey: A Therapeutic Agent for Disorders of the Skin - https://www.ncbi.nlm.nih.gov/pmc/articles/PMC5661189

Tamsyn SA Thring, October 2011; Antioxidant and potential anti-inflammatory activity of extracts and formulations of white tea, rose, and witch hazel on primary human dermal fibroblast cells - https://www.ncbi.nlm.nih.gov/pmc/articles/PMC3214789/