Easily accessible in India and loaded with Vitamin C, orange is good for skin health. The high levels of Vitamin C make it a great addition to anyone's skincare regimen. It can also work as a toner or moisturiser. The natural oils in the fruit make your skin soft. So come summer, it would be best to include oranges in your skincare routine. Here's a list of all the orange benefits for skin that can help your skin rejuvenate.
1. Prevents Acne
Rich in citric acid, oranges help control acne. Summer means sweat, itch, and acne. Orange's citric acid can dry out the acne and control oil. Regular use will give you the best effects.
Tip: Grind the peel and make it a face mask with water. You can also enjoy orange juice on skin benefits in the heat of summer with a few drops on cotton pads.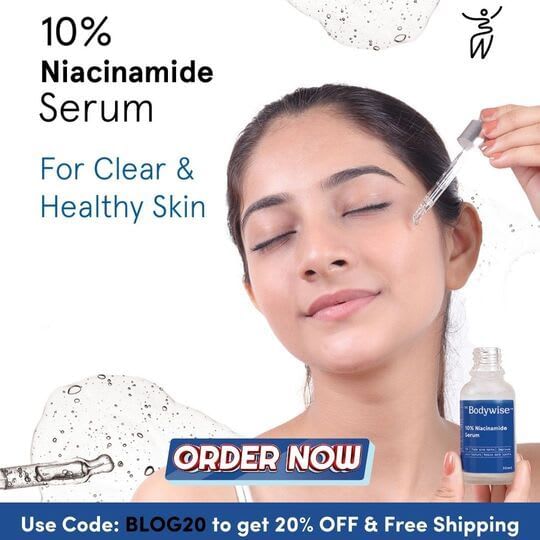 2. Removes Blackheads
Blackheads are stubborn gunk embedded in your facial pores. They are filled with sebum and dead skin cells. The fibre in orange peel powder can help you get rid of them and give your skin a natural glow and youthful appearance. If you want to skip buying orange-induced expensive products, you can make a DIY orange face mask.
Tip: Mix one part of yoghurt and orange peel powder for the mask to make a thick paste. Use circular motions when applying it to your face. After 15 minutes, you can rinse it off with warm water. This is an inexpensive and pain-free method of removing blackheads from your skin.
3. Controls Skin Ageing
Studies show that Vitamin C in orange plays a big role in controlling the signs of ageing. It helps your skin look fresh, youthful, plump, and firm. Vitamin C increases collagen production. They also improve the texture of your skin, making your skin look cleaner and smoother.
Tip: You can grind orange peels and make them into a paste using milk. This is an easy face pack to make and use regularly.
4.  Fights Against Breakouts
Research suggests that citric acid in oranges helps to fight against acne and painful pimples. All you have to do is take some orange juice and put it in the affected areas. The pimples will then dry up, leaving you with perfect skin and no blemishes. A simple orange face mask will do wonders for your face. Not only will it prevent pimples, but it will also counter oily skin.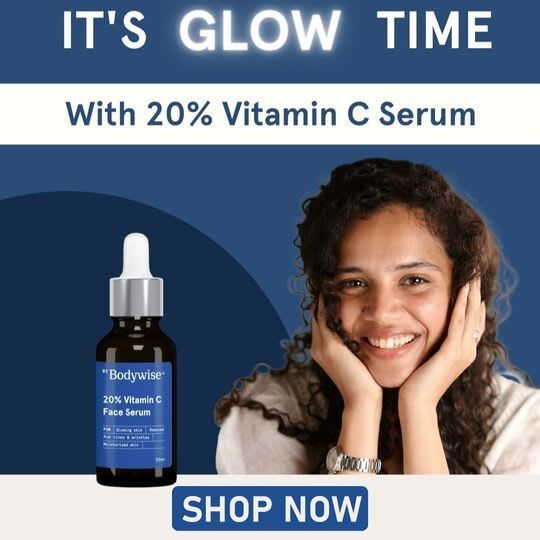 5. Helps in Skin Lightening
When you use orange regularly, it will make your skin lighter and even out your skin tone. If you have no time and a special occasion is coming up, this is a quick fix you can go to. The orange easy face mask will lighten dark skin patches and spots on your skin.
Tip: To use orange juice for skin whitening, mix orange peel powder with milk and saffron to make a face mask. This face mask will work as a natural bleach.
6. Tightens The Pores
As a citrus fruit, orange is naturally an astringent which can help tone your skin and tighten your pores. You can directly apply the orange juice to your face and wash it off after 3-5 minutes.
7. Antioxidant Properties
The Vitamin C in orange helps fight off infections and flush out toxins from our skin. One of the biggest orange peel benefits for skin is that it is rich in antioxidants that help protect the skin from free radicals.
8. Moisturises the Skin
Orange's antioxidant properties help to hydrate dull and dehydrated skin. Consuming oranges or using orange face masks can help make your skin look youthful and supple.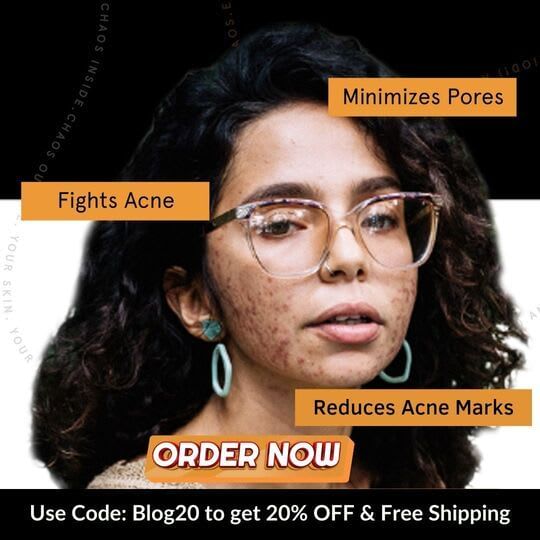 9. Leaves Skin Rejuvenated
Rich in Vitamin E, oranges help protect your skin from the sun's harmful UV rays. Moreover, it helps to exfoliate your skin and unclog your pores. This keeps the oiliness away, making your skin feel fresher and lighter.
10. Scrubs Away Dead Skin
You can make a great face mask by grinding a dried orange peel and mixing it with Multani mitti and honey. Apply this face scrub to your face and wait for it to dry. Then wash it off with cold water. This face mask, rich in Vitamin C, helps get rid of dead skin cells and other unwanted impurities in your skin. It will also lighten skin blemishes.
11. Conditioner for Scalp
If you have been struggling with dandruff, a simple yet effective solution would be orange peel juice to control those pesky flakes. You could mix some orange juice concentrate with coconut oil. This simple home remedy helps to get rid of your dandruff woes. Grind the orange peel, using the resulting product to cleanse and remove dandruff from your scalp.
Alternatively, you could also boil orange peels in water. The next day, filter the water and use it for a dandruff-free scalp in no time. You could further condition your scalp by mixing one cup of orange juice and water with one spoon of honey.
12. Removes Tan
Vitamin C is commonly used to brighten skin and remove tan from the face. You can use the peel or rind of an orange to make use of its benefits. It will also nourish your skin and even out your skin tone. Oranges are a simple home remedy for those looking to get rid of their tan and reclaim the beautiful glow of their skin. Vitamin C does that by ridding the epidermal layer of the skin of dead skin cells.
How to Use Orange Peels for Skin
There are tons of brilliant orange peel uses for skin that we can teach you. Some of these handy remedies for skin care include:
1. Orange Peel and Yoghourt Face Pack
Take one tablespoon of orange peel powder and mix it with two tablespoons of yoghurt. After applying it to your face, leave it for 20 minutes. Then you can rinse it off. You will notice your skin feels fresher. Your skin would have toned up as well. This is a great rejuvenating face pack that you can use whenever you need a quick fix before an event.
2. Orange Peel, Turmeric, and Honey Face Wash
You can enjoy these benefits of orange peel powder for face to remove tan. Mix one tablespoon of orange peel powder with a pinch of turmeric and one tablespoon of honey. Put this paste onto your neck and face. After 5-10 minutes, wash it off with a gentle cleanser or rose water. However, it is best to avoid this if you have acne-prone skin. Alternatively, you could follow this up with an acne face pack.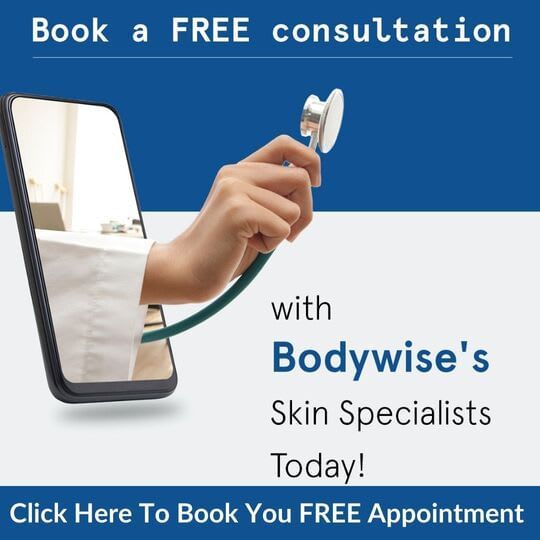 3. Orange Peel, Walnut and Sandalwood Powder Paste Exfoliator
This orange peel powder benefits for skin entails brighter skin. You can mix one tablespoon of an orange powder, sandalwood powder, and walnut powder with 2-3 drops of lemon juice and two tablespoons of rose water to make a paste. Leave it on your face for 5 minutes after you apply it. You can then wash it off. You will notice that it gives your skin a glow.
4. Orange Peel, Multani Mitti, and Rose Water Face Pack
Those who have oily skin can try out this home remedy. Mix one tablespoon of orange peel powder with one tablespoon of Multani mitti. Add some rose water in and make it a paste. Apply this to your face and neck. Wash it off after it is semi-dry. This mask is meant to deep clean your skin and pull our white and blackheads.
5. Orange Peel Powder and Lime Face Pack
Yet another easy face pack to use is an orange peel powder and lime face mask. This face mask helps to remove tan and brighten your skin. Mix two tablespoons of orange peel powder with a few drops of lime. Then add in a tablespoon each of Multani mitti and sandalwood powder.
Apply this paste to your face. After 30 minutes, you can wash it off. It will give you brighter and more even-toned skin. This face pack is perfect for those who have oily or acne-prone skin.
References