While India is now attempting to have conversations about sexual health and education, safe sex practices, abortion still largely remains a taboo topic veiled with shame and embarrassment. With little information available on the internet and very little access or comfort involved in attaining it from anywhere else, we are here to help you give you a crash course on what you must know about abortion and your reproductive rights in India.
What is Abortion?

Abortion, if simply put, is the procedure to terminate a pregnancy and involves the removal of fetus or embryo from the body. However, this definition doesn't even begin to cover the stigma, anxiety and trauma revolved around being a woman seeking or going through abortion in India.
Also Read: How to Stop Pregnancy After 1 Week Naturally?

How to Abort 5 Weeks Pregnancy in India

There are many home remedies and unreliable methods that people around you will advise you to do in order to keep it a secret or because of the stigma revolving around it. However, it is imperative that you know that it is legal in India to get an abortion.
You can safely terminate a pregnancy, and the doctor is legally bound to maintain confidentiality about the procedure. To give women better access to reproductive health services, India, in a historic move, amended the Medical Termination of Pregnancy Act of 1971 in March 2021.
Unmarried women now can abort safely and legally, while those below the age of 18 require consent from their guardians. If you are a woman seeking abortion for a pregnancy of 5 weeks in India,
Here are the circumstances under which you can medically terminate a pregnancy :
1. If the pregnancy is a result of sexual assault such as rape.
2. If the pregnancy is harmful to the physical and mental health of the mother or the baby.
3. If there is a possibility that the baby may develop physical abnormalities after birth.
4. If the pregnancy is a result of contraceptive failure.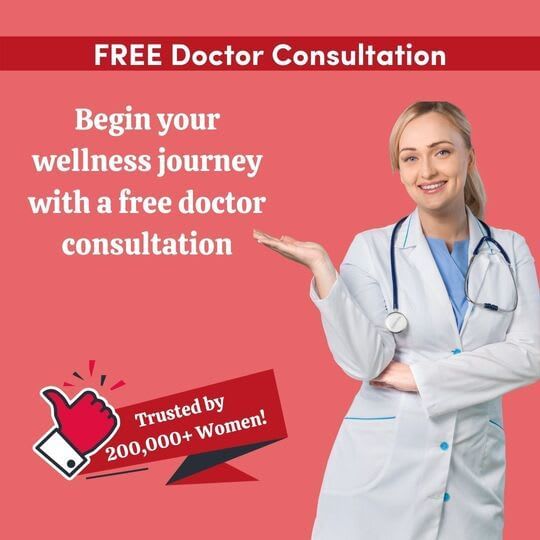 If you are unmarried or older, seeking to terminate a pregnancy of 5 weeks, your doctor will only need your consent in writing and a letter from your guardians if you're 18 or below.

Also Read: What Foods Can Abort A Month-Long Pregnancy?
Nobody within or outside the family can force any woman, married or unmarried, to have an abortion. If anyone forces a woman for abortion, or if the abortion is performed without her consent, they can be punished with 10 years of imprisonment and a fine.

If you decide to get an abortion, you can consult any licensed obstetrician and gynaecologist for a safe and medically approved abortion. Unfortunately, in India, Abortion isn't entirely considered a woman's choice or decision to make, a procedure that can be sought on-demand, like it is allowed in 73 other countries. You will require a doctor's approval for abortion of pregnancy up to 20 weeks and two doctors for pregnancies for 20-24 weeks timeline.

If you are seeking an abortion for a pregnancy of 5 weeks, the solution is fairly simple. In this period of pregnancy, abortion can be carried out using certain pills.

The medicines should entirely be prescribed and given under the supervision of a medical professional. You will start to bleed(undergo abortion) in only a couple of hours. It can cause severe pain, cramping, and bleeding, so it is advisable to take a few days off work or your everyday activities and commitments to recover from the bleeding and pain fully. Visit a medical professional immediately if you experience heavy bleeding, dizziness, sweating, and unbearable discomfort.
At five weeks, the average cost for abortion, including consultation, ultrasounds, medicines, etc., could range from 2000-10,000. Many unprofessional underground unsafe methods are offered as help for you to abort or conduct the procedure secretly so that your family cannot find out.
Still, most of the post-abortion deaths happen due to them being carried out in an unsafe method. It is essential that you understand that you can terminate your pregnancy by a medical professional safely and confidentially.
Also Read: I Pill Side Effects on Future Pregnancy? Answered by a Doctor!
Who Should Not Have a Medical Abortion?
You should avoid a medical abortion if:
You're pregnant for over nine weeks (calculated from the start of your last period)
You're suffering from blood clotting or adrenal failure
You have an IUD that needs to be removed first.
You're allergic to the medicines used for ending pregnancy.
You're on medication that does not go well with a medical abortion.
You lack access to a specialised doctor or an emergency room.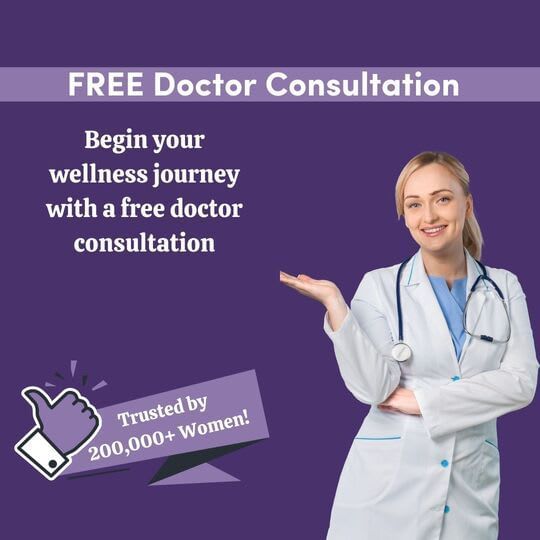 Getting Ready for a Medical Abortion
Before the procedure of abortion, the healthcare provider will:
Perform a physical exam and ultrasound
Review your entire medical history
Carry out blood and urine tests
Explain to you how the abortion medicines will work
Make you sign forms
What Happens During a Medical Abortion?
In the process of 'How to abort a pregnancy of 5 months in India,' the following medicines are prescribed for an abortion:
1. Mifepristone (known as the abortion pill or RU-486)
Mifepristone must be taken to the provider's office or clinic. This pill prevents the hormone progesterone from working. It breaks down the lining of the uterus to discontinue the pregnancy. The provider will inform you when and how to take the misoprostol. Ideally, it is given 6-72 hours post taking mifepristone. Misoprostol causes your uterus to contract and empty itself.
2. Misoprostol
The second medicine might cause a lot of pain, cramping and heavy bleeding. It will cause blood clots and tissue to come out of your vagina. This takes about 3-5 hours. The amount will be much more than what you get during your normal period. This means the medicines are working. You might suffer from nausea, vomiting, fever, diarrhoea, chills and a bad headache. In such cases, pain relievers such as ibuprofen (Motrin, Advil) or acetaminophen (Tylenol) can help relieve the pain. Avoid taking aspirin.
3. Antibiotics for Preventing Infection
Post a medical abortion, expect light bleeding for at least four weeks. This time you will require pads to wear. Take it easy for a few weeks until your condition normalises. Also, avoid vaginal intercourse for a week after undergoing a medical abortion. You may get pregnant even after an abortion, so consult your doctor on what birth control to use. Make sure to use effective contraception before resuming sexual activity. Your regular periods should return within 4-8 weeks.
Also read: How to Stop Pregnancy After 1 Week Naturally?
How Safe is the Abortion Pill?
Medical abortion pills rarely have serious complications, but these can happen. Some of these complications are:
The abortion pills fail to terminate the pregnancy.
Some amount of the pregnancy tissue is left inside your uterus.
Bleeding for too long or too much.
Blood clots form in your uterus.
Abortion pills cause a serious infection.
Allergic reaction to the pills.
These problems seldomly occur. But if they do, they can be handled with medication or other treatments.
Some of the complications can prove to be very serious or fatal in extremely rare cases. Call your doctor immediately if:
There's no bleeding within 24 hours of taking the second medicine (misoprostol)
Bleeding is so heavy that it soaks more than two maxi pads in an hour for two or more hours in a row.
You pass large-sized clots for over two hours.
You suffer from stomachaches or cramps that do not get better with pain medication.
You run a fever of 100.4 or higher more than 24 hours post taking misoprostol.
You suffer from weakness, nausea, vomiting, and diarrhoea, which may last for more than 24 hours after taking misoprostol, which could signal an infection.
Just like other medications, the abortion pill, too, isn't suitable for everyone. It may not be prescribed to you if you have certain medical ailments or are on certain medications. Talk to your doctor to know if the abortion pill is right for you.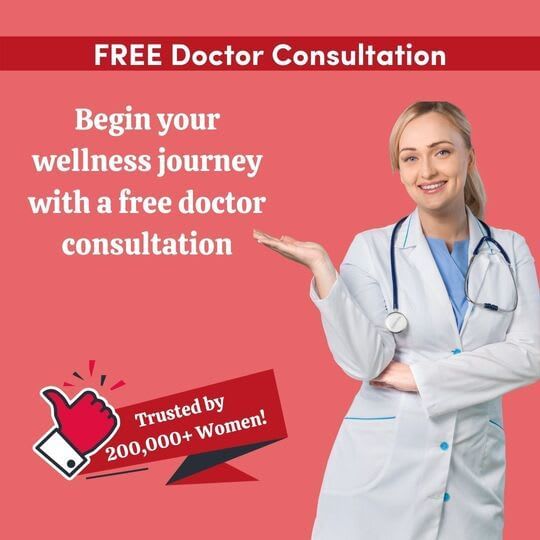 Side Effects of Abortion in First Month
Most women tend to experience side effects of abortion in the first month:
Bleeding (which lasts 14 days on average but can even go up to 21 days)
Dizziness
Cramping
Nausea/Vomiting
Drowsiness
These symptoms are typically cured within a week but sometimes take longer.
Also read: What Foods Can Abort a Month-Long Pregnancy?
Summing Up
Despite being legalised in India, abortion remains a social taboo. Everyone is entitled to a right over their body. However, before you decide to abort your foetus, make sure to consult your gynaecologist and weigh the pros and cons.
Never undergo an unsafe, unsupervised abortion procedure, which can prove life-threatening.