Use of Flavoured Condoms

Wondering what are flavoured condoms for exactly? While many people believe that flavoured condoms only prevent pregnancy, this isn't true. Flavoured condoms also help prevent STIs or sexually transmitted diseases. Such diseases get transmitted not only through penetration but also through oral sex and anal sex without protection.

As per the Centers for Disease Control and Prevention, some STIs that can spread through oral sex include syphilis, chlamydia, HIV, HPV, and gonorrhoea. That is why it's vital to use protection. While using flavoured condoms doesn't eliminate your risk of spreading an STI, it certainly reduces it.

Are Flavoured Condoms Safe?

When it comes to protection for sexual intercourse, flavoured condoms aren't the safest choice. They are designed to make oral sex more fun and enjoyable. In order to add flavours to condoms, many chemicals are added. More chemicals can cause vaginal irritation.

Flavoured condoms also include the use of sugar in their production. This sugar can disrupt your skin pH and increase the risk of yeast infections. So while flavoured condoms are fun to use, they aren't exactly safe.

Top 20 Flavoured Condoms in India

If you're for the best condom flavours in India, here are some of the options to choose from as per your preference.

1) Chocolate Flavour Condom

As chocolate is an aphrodisiac, it is tempting for both women and men. So if an intense experience is what you're after, go with a chocolate flavour condom.

2) Strawberry Flavour Condom

Who doesn't love strawberries? One of the most famous flavoured condom choices worldwide, a strawberry-flavoured condom will help you tease your partner with some fruity explosion.

3) Mango Flavour Condom

Using a mango flavour condom will enhance your mood and create a romantic ambience. Moreover, it can be a new sensual and delicious sexual experience for you.

4) Pizza Flavour Condom

Whether it is inside the bed or outside, pizza (flavour) is always a good option.

5) Pan Flavour Condom

Pan's flavour promises an intimate and enjoyable ride. This flavoured condom comes with an enticing smell to enhance your overall experience. It doesn't get more Indian than this.

6) Banana Flavour Condom

A banana flavour condom is subtle in taste. If you're looking to play it safe, then place your bets on this one.

7) Orange Flavour Condom

The juicy taste of an orange flavour condom will add a distinct touch to your lovemaking. You can choose from many brands out there like Skore's Orange Flavour Condom to enhance your pleasure.

8) Litchi Flavour Condom

The fruity flavour of litchi brings in an adventurous touch and can juice up your night like nothing else.

9) Coffee Flavour Condom

If you can't do without caffeine, then this one's for you. A coffee flavour condom contains a rich and potent coffee flavour to get you pumped and enhance your excitement.

10) Sabudana Flavour Condom

In order to rejoice in the unique taste of Sabudana, it's not necessary to be on a fast. You can always use a Sabudana flavour condom to mix things up in your bedroom.

11) Pineapple Flavour Condom

A tropical treat, pineapple is associated with intimacy and sexual activity. It will be an ideal choice for your sexual thrills.

12) Bubblegum Flavour Condom

This condom comes sensually flavoured with the goodness of bubblegum. It is easily a delightful treat for anyone during their sexual activity.

13) Biryani Flavour Condom

Yes, you heard that right. For all you biryani lovers, there's a biryani flavour condom in the market. If you're looking to try something new, then this should be your pick.

14) Apple Flavour Condom

Using this flavour condom offers a juicy and ripe fragrance of apples during sexual activity. This one's a safe bet.

15) Pani Puri Flavour Condom

This condom has a mix of spicy and tangy flavours. If you want to try something unique, this is it.

16) Cocktail Flavour Condom

If you can't finalise on a single flavour, why not experiment with a cocktail? It'll help smoothen the process of lovemaking. Manforce's Cocktail flavour condoms like Strawberry & Vanilla and Hazelnut & Chocolate are some of the great options.

17) Chai Flavour Condom

It is an ideal choice if you like to get intimate with your partner in the mornings.

18) Grape Flavour Condom

Grape flavour condoms have a stimulating smell and a sweet, tangy taste that can make your sexual encounters more exciting.

19) Lemon Flavour Condom

If you like to enjoy a more neutral zesty flavour during sexual intercourse, you must experiment with this one.

20) Chilli Flavour Condom

A tried and tested way to make your intimate moments spicier is by bringing a chilli flavour condom into the equation.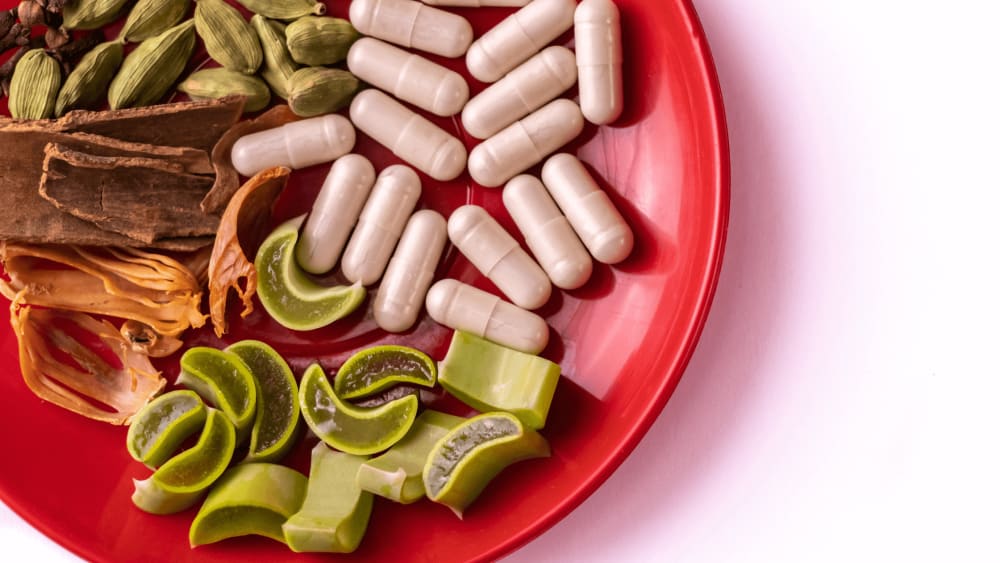 How Do Flavoured Condoms Work?

They work pretty much the same way as your regular condoms. The only huge difference is that flavoured condoms are made primarily for oral sex.

How Long Do Flavoured Condoms Last?

As per an expert from VeryWell Health, condoms have an expiry date. Most flavoured condoms have a shelf life of 1-5 years.  

So if you're looking to use flavoured condoms for anal or vaginal sex, read the directions carefully.