Dandruff is caused by a yeast-like fungus called Malassezia that feeds on the oils present on the scalp. When left unchecked, the fungus multiplies and increases the dandruff flakes in your scalp.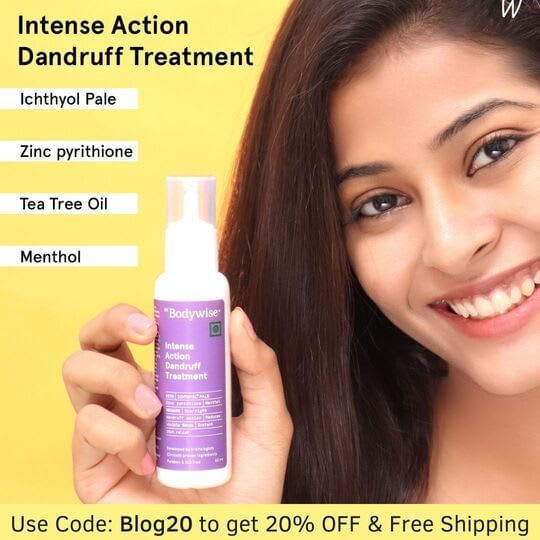 In turn, this leads to an inflamed and itchy scalp, and for some people, dandruff induced hair fall.
Here are the simplest home remedies using curd and lemon for dandruff to keep your dandruff in check.
Curd (dahi) for hair
Curd's benefits for hair are numerous. Curd  or dahi for hair acts as a natural conditioner, fixes frizzy hair, keeps dandruff in check and reduces hair fall while adding a shine to your hair.
Wonder why curd is good for your hair? Read on.
Benefits of curd for hair
Curd, or dahi as we know it in Indian homes, is packed with hair vitamins and nutrients such as Vitamin B5, lactic acid, fatty acid and calcium.
In case you need a quick fix to a dry scalp, use curd for your hair. Curd for dry hair, is a natural fix for the winters. It contains essential fats and lactic acid that instantly nourishes your hair by providing moisture. Dahi eliminates the frizzy hair, a result of dry hair.
Also Read: Benefits of Oats and Honey for your Hair
Curd adds a natural shine to your hair with its moisturizing properties. The lactic acid present in curd reduces dead skin cells and cleans out your scalp so that it is healthy for hair growth and hair regrowth.
Curd for Dandruff
Curd is considered a hair superfood since it contains Vitamin D & B5 to keep your hair healthy. Curd's (dahi) benefits your hair with its anti-bacterial properties keep fungi like Malassezia at bay thus ensuring to keep dandruff in check.
Applying a curd or dahi mask to your hair will also help you soothe an itchy scalp due to curd's anti-inflammatory properties.
Also, check out our article on curd for hair to know more about it's benefits, uses and precautions.
How to apply curd on hair for dandruff?
How to Use Curd and Lemon for Dandruff
One effective method of removing dandruff is using curd and lemon for dandruff. In order to make and apply an effective curd and lemon hair mask, follow these simple steps.
Take 1 cup of curd (dahi), 5 tsp of fenugreek seed powder, and 1 tsp of lemon juice
Mix all the ingredients into a bowl
Apply the mask to your hair with the help of a hairbrush
Cover your hair with a shower cap and leave it on for about 40 minutes
Wash your hair with a mild herbal shampoo
Use it twice a week for a month to see best results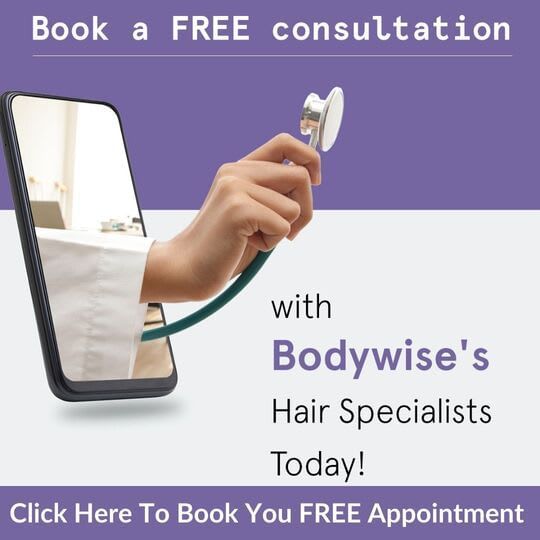 How to Use Curd, Lemon and Aloe Vera for Dandruff
Another method is to mix aloe vera and curd and rub the solution onto your scalp. Curd can strengthen and offer a cooling effect for your hair. Using this hair mask once a week can not only remove dandruff but also get rid of hair fall. For best results, make and apply as follows:
Mix 1 cup of curd (dahi), 1 egg, 2 tsp of olive oil, 3 tsp of fresh aloe vera gel, 2 tsp of basil paste, and 2 tsp of curry leaf paste and 3-4 teaspoon of fresh lemon juice into a bowl
Apply the hair mask onto your hair starting from its roots
Cover it for an hour and then wash it off with your regular (sulphate-free) shampoo
Use it at least once a week for the next 3-4 weeks to see best results
Listed above are only a few of many helpful and effective home remedies for dandruff. Lemon and curd are both easily accessible and easily applicable, and we highly recommend you give some of these treatments with curd and lemon for dandruff a try!
Lemon Juice for hair - Is Lemon Good for Hair?
Many of us wonder whether lemon and lemon juice is good for hair. If it is good for hair, how do we apply it.
Yes, Lemon is good for hair when used correctly. Lemon is a source of citrus acid which means that it cleans your scalp, makes your hair shiny and depending on how you use it, lemon can bleach your hair.
To prevent hair lightening, be sure to stay away from the sun when you put lemon in your hair.
Keep in mind: The easiest way to get lemon's benefits for hair is by using lemon juice. It is more effective than adding lemon to shampoo as lemon juice penetrates through the scalp and hair strands to clean out dandruff flakes and give you shiny hair.
What are the Benefits of Lemon for hair
Lemon for shiny hair
Adding lemon to 2 tbsps of Apple cider vinegar and applying it to your hair, before shampooing will benefit your hair and make sure it is naturally shiny.
Lemon to treat dandruff
Lemon is known to cleanse the scalp. It reduces dead skin cells which would otherwise be dandruff flakes.
Lemon for hair to control oil
In case your scalp is getting too oily and results in oily hair and frequent shampooing, which can damage your hair, you can use lemon juice to control oil production and reduce it over time.
Also Read: What is Kaunch Beej & How does it Help Women's Hair
How to Lemon Juice and Curd for Dandruff
Lemon juice for dandruff has proved to be successful in both the treatment and nourishment of hair. The citric acid found in lemon juice helps fight dandruff from the roots, as it adjusts the pH of the scalp. Its antimicrobial properties allows it to control the fungal activity happening in the scalp. It also strengthens the hair follicles.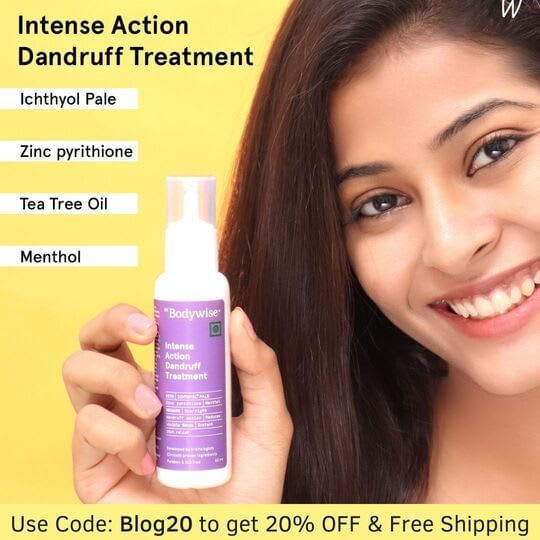 Here is how to use lemon juice and curd for dandruff treatment:
How to Use Lemon Juice, Curd and Honey for Dandruff
Lemon juice can be combined with honey in order to strengthen your hair and fight dandruff. Honey's anti-inflammatory and antimicrobial compounds help keep the fungal activity underneath the skin under control, as does lemon juice. The scalp is also kept hydrated, making the solution a good combatant for itchiness and dryness.
To expect the best results:
Add about 3 tbsps of honey to 1 tbsp of lemon juice
Mix them well and apply it to your scalp
Leave it for around 20 minutes before rinsing it off with a mild shampoo
Repeat once every 4 days
How to Use Lemon juice, Curd and Aloe Vera for Dandruff
Mixing aloe vera with lemon juice can effectively help fight off dandruff.
In order to get healthier hair, here's another recipe of curd and lemon for dandruff with aloe vera gel:
Take 2 tbsp of aloe vera gel, 2 tbsp of curd and add 1 tbsp of lemon juice to it
Mix them well and apply this onto your scalp
Rinse off after 1 hour. Avoid conditioning your hair until your dandruff is gone
Follow this twice a week for the next 1 month to see the best results
Lemon Shampoo for dandruff
If your scalp is itchy and you do not have the time to put lemon in your hair, the quickest way is to use lemon shampoo. What is lemon shampoo you, where can I buy it? Don't worry, we will teach you how to make lemon shampoo at home.
All you need to do is add a tablespoon of lemon juice to the shampoo that you will be washing your hair with. You can mix it in a separate tumbler ot just pour the shampoo in the tumbler where your freshly squeezed lemon juice is.
Massage it into your hair and scalp like a regular shampoo and use conditioner afterwards.
Also Read: What is Shikakai and how it help you to make your hair strong

Pro tip: Keep in mind not to mix  lemon juice with your full bottle of shampoo. Instead, just add it separately so that you have fresh lemon juice to for lemon's best benefits for your hair.
Also Read: Hair Loss due to Dandruff

FAQs
Is curd good for hair?
Yes, curd is excellent for hair. Curd has essential hair vitamins and nutrients like Vitamin B3, lactic acid, calcium and fatty acid. Curd's antimicrobial properties make it a mild cleansing agent that keeps dandruff and dry hair at bay. You can mix 2-3 tbsp of curd with 1 tbsp of lemon juice and apply it on your itchy, flaky scalp and rinse it off after 20-30 minutes.
Is Lemon harmful for hair?
No, lemon is not harmful for hair, it is a very effective home remedy to treat stubborn dandruff. However, it does contain citric acid, and excessive use of lemon may damage the hair, So, ensure you use lemon hair masks just 2-3 times a week and not more, after all, it's one of the most effective solutions for diverse hair problems- dandruff, spilt ends, and more.
Sources

https://www.researchgate.net/publication/261071142_Analysis_on_the_Natural_Remedies_to_Cure_DandruffSkin_Disease-causing_Fungus_-_Malassezia_furfur
https://www.medicalnewstoday.com/articles/lemon-juice-in-hair

https://wjpr.net/download/article/1546565293.pdf